** COPYRIGHT AGAPORNIS BREEDERS & EXHIBITORS
First AId Kit – always carry your bird's first aid kit when you travel to bird events.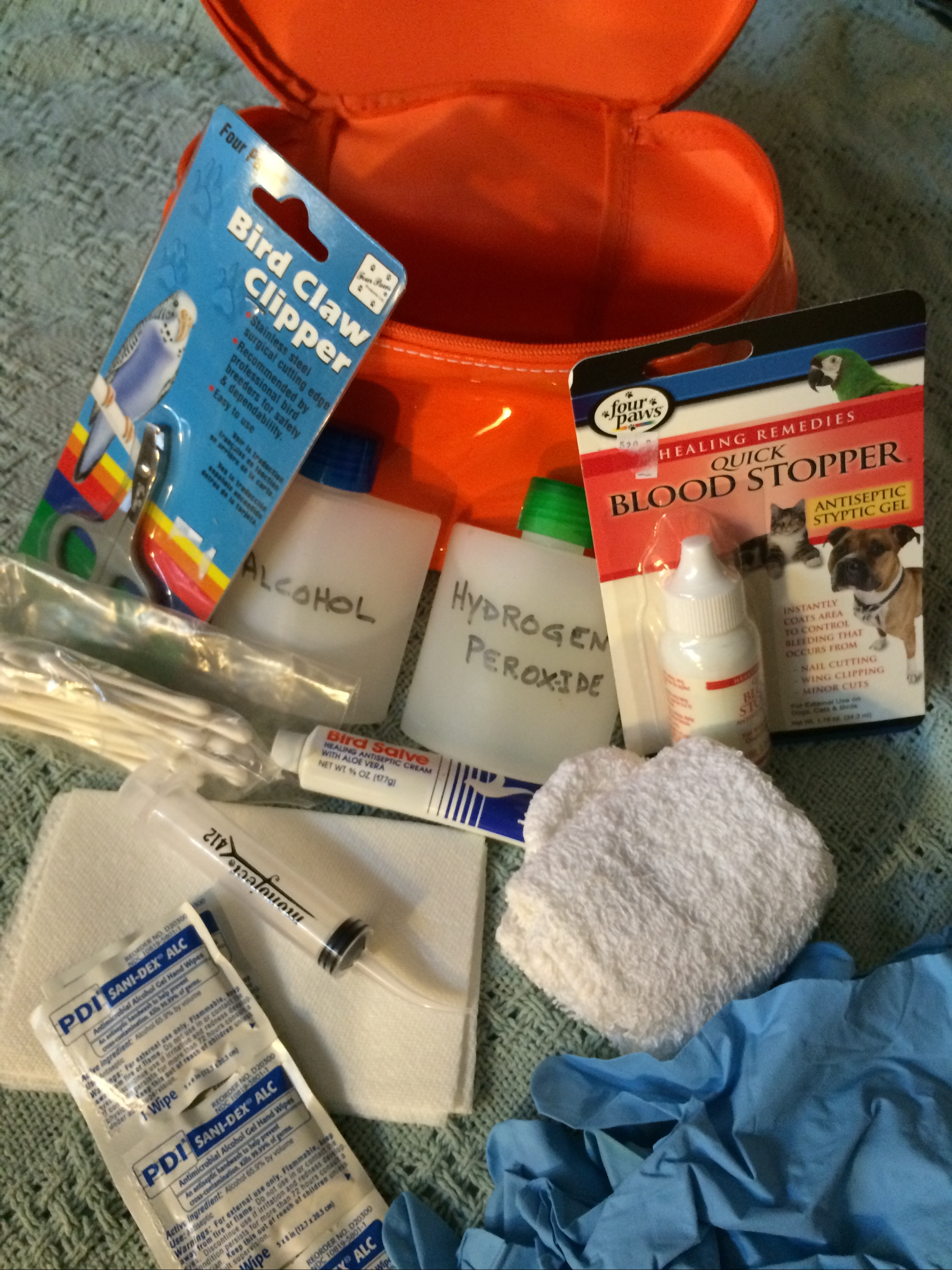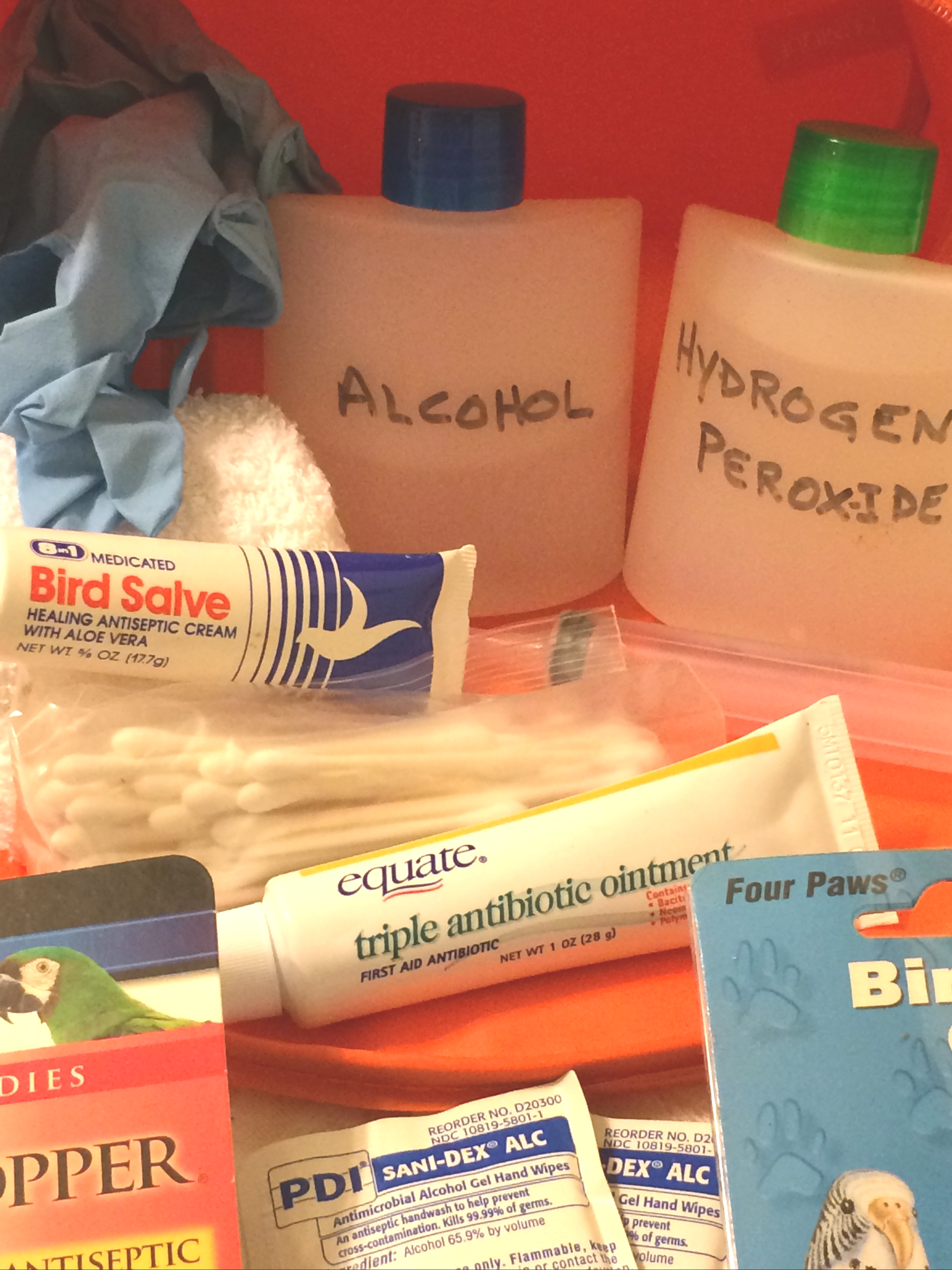 ____________________________________________________________
Arctic Cove Misting Fan sits on most 5-gallon buckets or sits right on the table!
Great to keep areas cool!
Works with a hose or just fill up the bucket and draw the water from there.
Great for your bird room or aviary – throw an ice bottle in the bucket for SUPER cooling!!!!!
* Water resistant compartment for battery, designed to fit on most 5 gallon buckets.
* Dual nozzle design for optimal cooling zone, Pivoting head for optimal angle.
* Includes an 18-volt lithium-ion battery for up 2.5 hours of run time and to 7 hours of – runtime with 4.0 battery and fan on low (4.0 battery sold separately).
* Compatible with Ryobi One+ batteries, dual-purpose foot design for sitting on bucket or use on flat surface with garden hose.
* Charger also included
————————————————————————————————————————–
Many breeders have experienced at one time or another insects in their bird buildings or its surroundings. Whether the birds are inside your house, a separate bird building or outside aviaries, insects are attracted to the food, moisture, droppings, etc.
Safety is most important as birds have a very delicate respiratory system, for this reason, many  breeders use Pyrethrin based insecticide. Pyrethrins are natural organic compounds derived from the flower Chrysanthmum which has potent insecticidal activity. Pyrethrins are neurotoxins that attack the nervous systems of all insects.
Check the labels before using, not all products which include Pyrethrum are safe to use around your birds. Pyrethrin is safe to use around birds when used as directed.
—   —  —   —  —  —  —  —  —  —  —  —  —  —  —  —  —  —  —  —  —  —  —  —  —  —  —  —
Use common sense, just because it is safe still practice caution when using any type of insecticide in your bird building and around your birds.
Another product safe to use for all crawling insects, especially for fire ants, is the Diatomaceous Earth (also known as DE or diatomite). It is a white powder (and it is NOT the one used in swimming pools).  It is a naturally occurring, soft, siliceous sedimentary rock that is easily crumbled into a fine white to off-white powder.
Diatomaceous Earth:
A non-toxic, safe substance made up from fossils of freshwater organisms and crushed to a fine powder.

Deadly to any insect or larvae

D.E is completely harmless to all animals, fish, birds or in food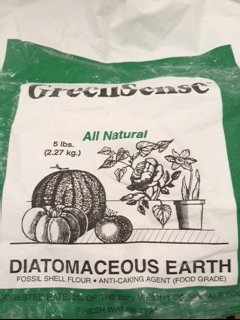 SICK BIRDS
Birds may get sick all of the sudden and time is of essence to treat and save a bird. Do not rely in contacting internet forums or chat rooms to ask about treating your bird, Treat the illness as an emergency and seek professional advice as soon as possible.
One way of being prepared is contacting several veterinarians in your area and ask if they have an emergency number you can call if you have a sick bird after they are closed. Be prepared. There is a list of items you should have on hand in case you have a sick bird or an egg bound bird. Birds lose their body heat rapidly when they are ill, a heating pad placed under or over a cage can keep the bird warm. Careful not to lay the bird directly on the heating pad. Keep bird warm until you seek professional advise.
– Heating pad
– Blood clotting powder
– Small cage or brooder to keep bird separated and warm
MEDICATIONS
Only medicate when your veterinarian has given you a diagnosis. Even with Essential Oils, you must consult a specialist. Many specialists will do consultations by phone. Dr. Melissa Shelton has created a video, which you can find on our LINKS page, called Emmett's Song. It is a wonderful video of how essential oils saved a bird's life.
SPANISH
AVES ENFERMA
Las aves pueden enfermarse rápidamente, el tiempo es muy importante para tratar de salvar a un ave enfermo. No trate de conectarse y buscar ayuda en foros por el internet. Si tiene un ave enfermo trate de buscar ayuda de un veterinario lo mas pronto posible.
Una forma de estar preparado es llamar a varios veterinarios en su área y pregunte por un número de emergencia para llamar si tiene un ave enfermo después que están cerrado. Prepárese, debe tener una lista de cosas a mano por sí un ave se le enferma o se le traba un huevo. Las aves pierden temperatura rápidamente cuando están enferma, una bolsa eléctrica puesta debajo o encima de la jaula puede mantener al ave caliente. Tenga cuidado no poner el ave directamente en la bolsa eléctrica. Mantenga el ave caliente hasta buscar ayuda profesional.
– Bolsa eléctrica
– Polvo para coagular sangre
– Jaula pequeña o incubadora
MEDICAMENTOS
Sólo medique cuando un veterinario le a dado un diagnóstico. Hasta con Aceites Esenciales, debe de consultar un especialista. Muchos especialistas a veces consultan por teléfono. Dr. Melissa Shelton a creado un video, cual se encuentra en la pagina de enlaces (Links). El video se llama Emmett's Song, es un video maravilloso demostrando como los Aceites Esenciales salvaron la vida de un guacamayo.
** COPYRIGHT AGAPORNIS BREEDERS & EXHIBITORS
Agapornis Breeders & Exhibitors