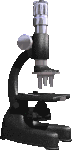 ******** NEW ********
WE ARE CONSIDERING BEING PART OF A RESEARCH STUDY WITH A UNIVERSITY WHICH IS GOING TO CONDUCT A STUDY ON A RARE SPECIE OF AGAPORNIS. THIS WILL BE A GREAT OPPORTUNITY TO BE PART OF THIS STUDY. FOR MORE INFORMATION PLEASE CONTACT CARL SCHAFER AT AGAPORNISBE@GMAIL.COM
** COPYRIGHT AGAPORNIS BREEDERS & EXHIBITORS
*We are involved with different Agapornis research projects with accredited entities, for detailed information please contact us.
It is important to us to disseminate valuable information on breeding, feeding, and environmental changes and challenges related to the agapornis species and provide important tips on how to maintain healthy birds. We are hoping to encourage others to support further research on the species and to assist in bringing awareness to the safety of the wild agapornis in their native land thus preventing some of their killing in large quantities.
ABE-international is committed to participate actively in funding research activities throughout the USA, Europe, and in Africa, the agapornis native country. Funds collected for research are fully donated to accredited universities. The organization will approve the donations upon reviewing the submitted proposals. Educational institutions will be verified for their authenticity of the proposed research activities. Approval of funding will be contingent on the agreements for the proposed outcome research measurements.
For information on Research Projects we are involved please write to AgapornisBE@gmail.com
*** Agapornis Breeders & Exhibitors is a registered nonprofit organization.
** COPYRIGHT AGAPORNIS BREEDERS & EXHIBITORS
Agapornis Breeders & Exhibitors