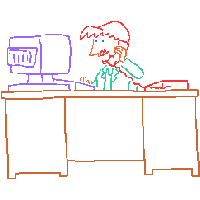 AGAPORNIS BREEDERS & EXHIBITORS POSTS HERE INFORMATION REGARDING LOVEBIRD NEWS AND SHOW RESULTS. WE POST UPCOMING SHOWS UNDER THE TAB "UPCOMING SHOWS/COMPETITIONS".

SPANISH:
AGAPORNIS BREEDERS & EXHIBITORS ANUNCIA AQUI INFORMACION SOBRE NOTICIAS DE AGAPORNIS Y LOS RESULTADOS DE COMPETENCIAS. LOS ANUNCIOS DE LAS COMPETENCIAS SE PODRAN VER DEBAJO DE "UPCOMING SHOWS/COMPETITIONS".

____________________________________________________________________________________
ABE SHOW IN GRAPEVINE 2016
CONGRATULATIONS TO ALL THE WINNERS!
____________________________________________________________________________________
ABE NATIONAL SHOW 2016 -MIAMI, FLORIDA
CONGRATULATIONS TO ALL THE WINNERS!
_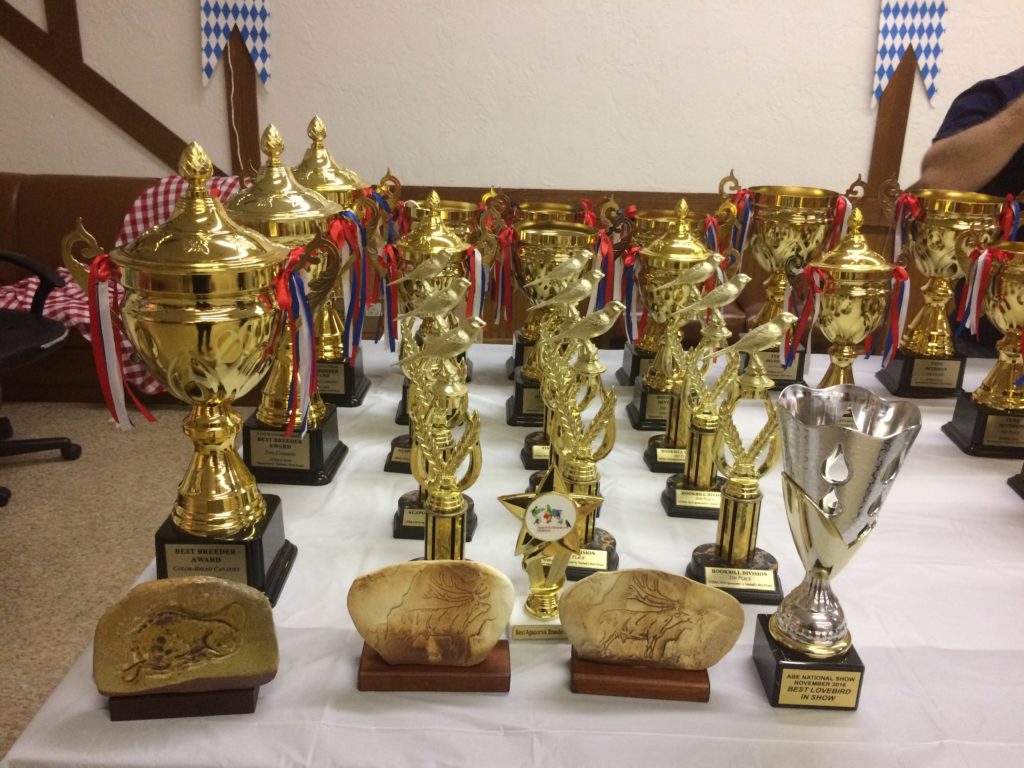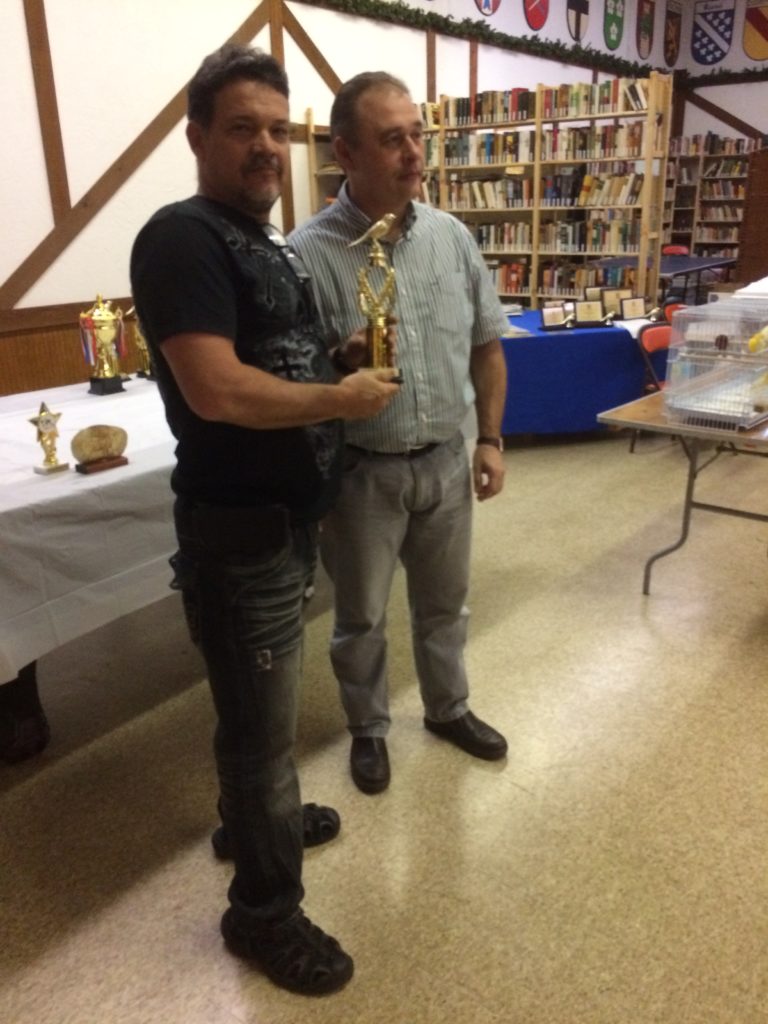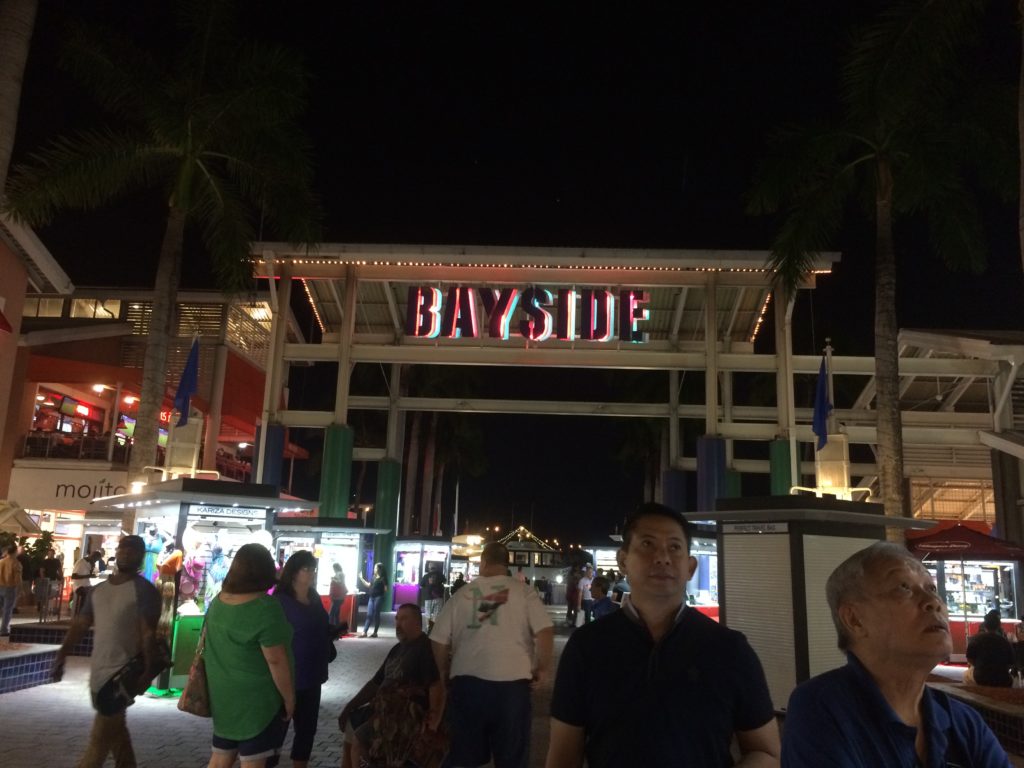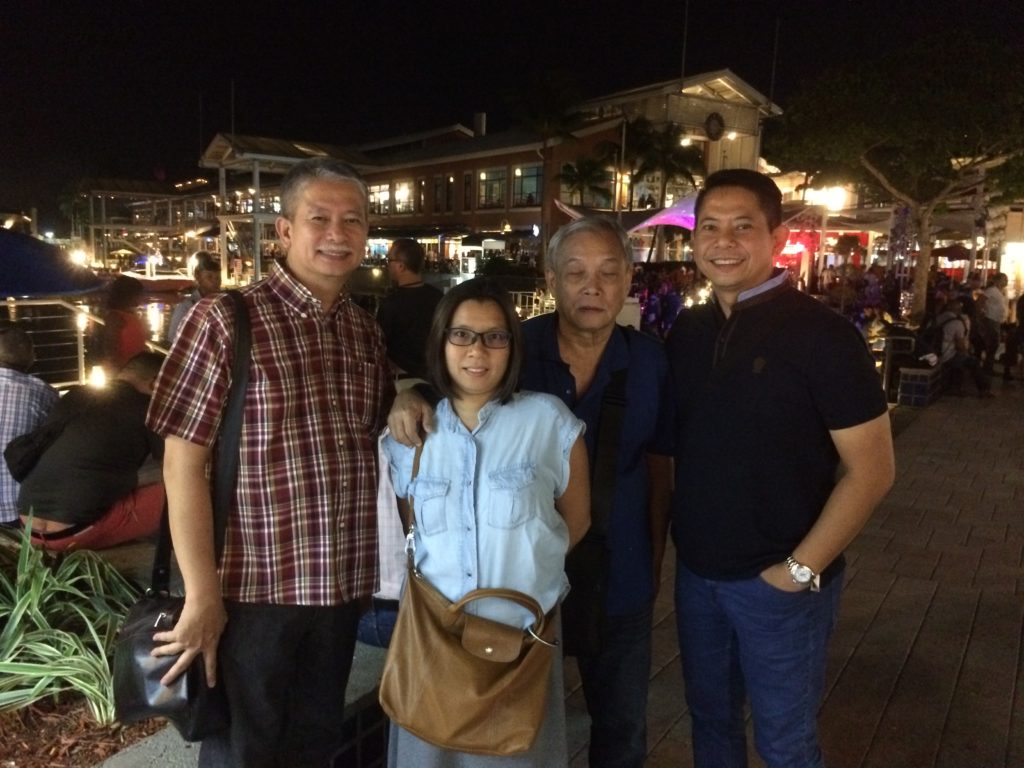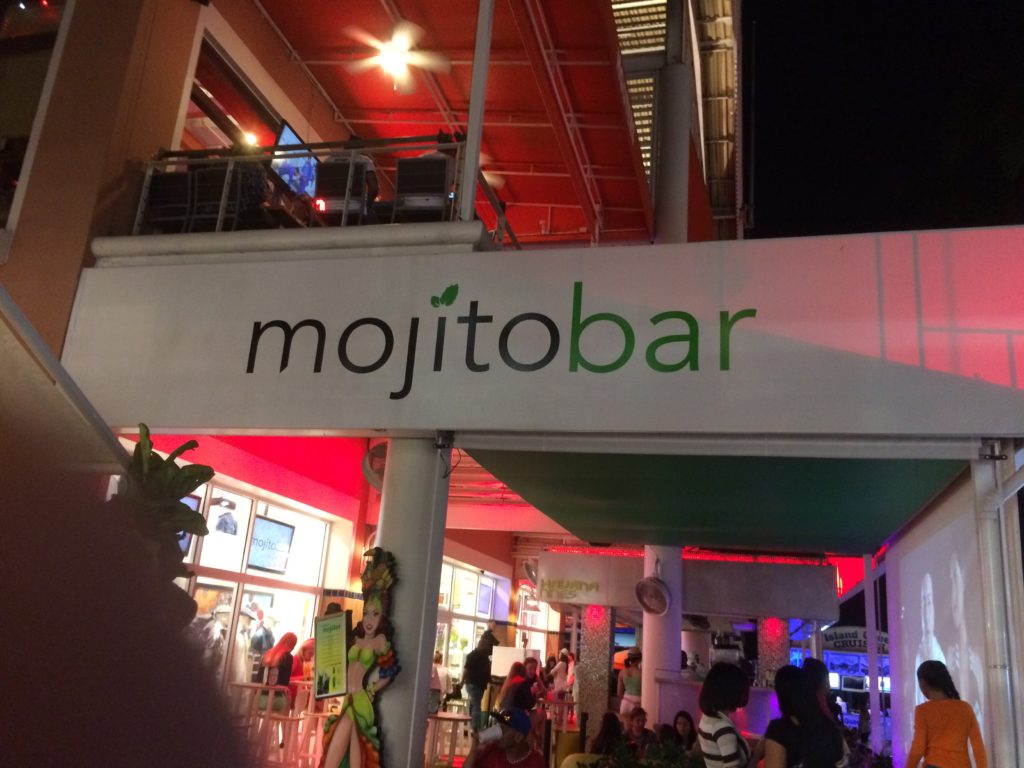 _____________________________________________________________________________________
UK LOVEBIRD CLUB MEMBER'S SHOW 2016
CONGRATULATIONS TO ALL THE WINNERS!!!
_____________________________________________________________________________________
NEWS:
Our very own ABE judge Mr. Didier Mervilde has fulfilled all of the requirements to become a member of the School of Judges in the Federacion Ornitologica Regional Gallega. He is now a COM Judge under FORG and ABE.
CONGRATULATIONS Mr. Didier Mervilde for all of your accomplishments!!!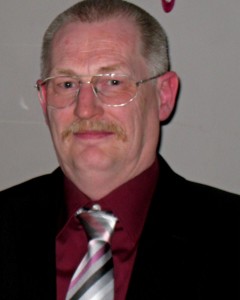 ____________________________________________________________________________________
SHOW RESULTS:
ABE LOVEBIRD SHOW – June 11, 2016  Richardson, Texas  – hosted by Bird Events in Texas
Agapornis Breeders & Exhibitors would like to take this opportunity to thank Stella Selby and Bird Events in Texas for hosting the ABE Lovebird Show in conjunction with the Exotic Bird Expo in Richardson, Texas. Also, we couldn't have done it without the following people who graciously helped make this event a great success:
Dian Clark, Audrey Whitright, Molly Depue, Jim Harmon, Tommy York, Gustavo Gonzalez, Sarah Goy Sirsat, Parrot Festival, Cindi Soares, Carlos Gomez. If we left anyone out please accept our apologies.
THANK YOU EVERYONE!
Results for the ABE Lovebird Show:
1st Place: Yellowfeathered Dilute Fischeri,
Molly Depue
2nd Place: Blue Personatus, Audrey Whitright
3rd Place: Medium Aqua Roseicollis,
Audrey Whitright
4th Place: Sable Medium Blue Fischeri, Stella Selby
5th Place: Blue Pastel Personatus, Audrey Whitright
6th Place: Opaline Lutino Roseicollis, Carlos Gomez
Congratulations to all the winners!
_
_
_
___________________________________________________________________________________
ABE SCHOOL OF JUDGES
The ABE School of Judges will be administering exams during the National this year in Miami, Florida for individuals interested in becoming ABE Judges.
Tests in the categories of Psittacines, Budgerigars and Agapornis will be administered. You must register before taking the tests.
For information please contact AgapornisBE@gmail.com
SPANISH
El Colegio de Jueces de ABE administrará exámenes durante el concurso nacional este año en Miami, Florida para aquellas personas que esten interesadas en convertirse en jueces de ABE.
Se administrará exámenes en las categorías de psitácidos, periquitos y Agapornis. Las matriculas deben de entrgarse antes de tomar los examenes.
Para información favor de escribir a AgapornisBE@gmail.com
___________________________________________________________________________________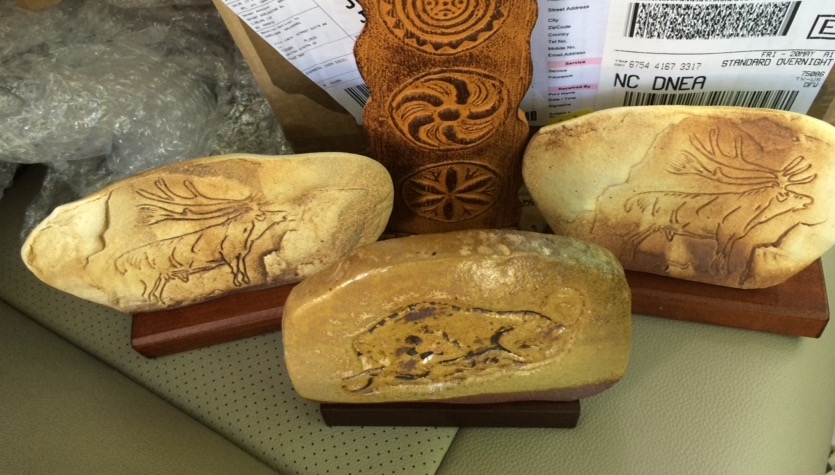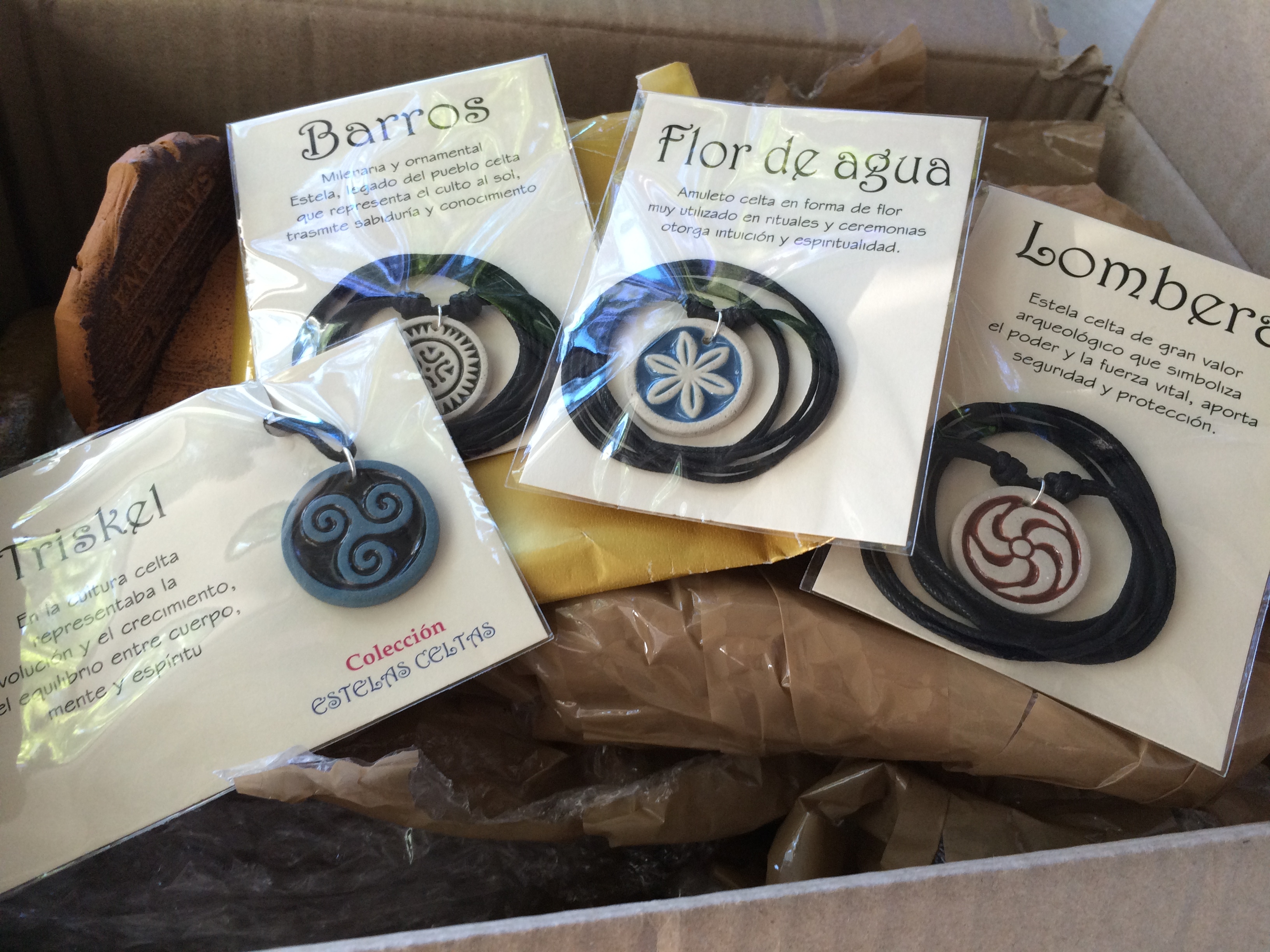 Para el Concurso Nacional en Miami, Florida 2016 en noviembre:
Trofeos especiales donados por nuestra Federación Ornitológica Regional Gallega a la Federación hermana Agapornis Breeders & Exhibitors representando el Arte Rupestre de las Cuevas de Altamira y los símbolos religiosos de los Pueblos Celtas del Norte de España.
Las representaciones pictóricas de las Cuevas de Altamira están datadas dentro de los periodos  Auriñaciense, Magdaleniense, Solutrense y Gravetiense, abarcando un periodo en la historia de la humanidad entre los 30.000 y los 12.000 años antes de Jesucristo.
Los símbolos Celtas y Cántabros de las medallas, son diseños religiosos y corresponden a creencias sobre la fertilidad, el valor de los guerreros ante la batalla, la salud o la espiritualidad.
Queremos aportar estos pequeños presentes a los criadores y expositores de la Federación Agapornis Breeders & Exhibitors.
Atentamente,
F.O.R.G.
Galicia, España
***** La Federación ABE y sus miembros agradecen este gesto tan bonito de nuestra hermana Federación FORG. Es un gran honor presentar estos trofeos en el Nacional este año. Agradecemos especialmente a los Representantes de ABE en España que fueron parte de este obsequio, Francisco Javier Rodríguez Penedo, Fernando Osoro Echezarreta y Miguel Mateos García.
ENGLISH
For the National Show 2016 in November
Miami, Florida:
Special Awards donated by the Federación Regional Ornitológica Gallega to our sister Federation Agapornis Breeders & Exhibitors representing religious symbols of the Celtic people of the North of Spain and the rock art of the Altamira caves.
These are pictorial representations of the Altamira Caves, they are dated within the periods Aurignacian, Magdalenian, Solutrean and Gravettian, covering a period in the history of humanity between 30,000 and 12,000 years before Christ.
The Celts and Cantabrian symbols on the medals, are religious designs and correspond to beliefs regarding fertility, virtue, strength, protection, health and spirituality.
We want to give these small tokens to the breeders and exhibitors of the Federation which represents Agapornis Breeders and Exhibitors.
Sincerely,
F.O.R.G.
Galicia, Spain
FROM ABE:
ABE and its members appreciate this beautiful gesture by our sister Federation, FORG. It is a great honor tp present these awrads at the National this year. A special thank you to our Representatives in Spain who were part of choosing this beautiful gift for ABE and the members: Francisco Javier Rodriguez Penedo, Fernando Osoro Echezarreta y Miguel Mateos Garcia.
_________________________________________________________________________________
ABE Lovebird Show, April 9, 2016 – Conroe, Texas
1st Place – Gustavo G. Gonzalez
Whitefaced Heavy Pied Aqua
93 points
2nd Place – Molly DePue
Med Yellowfesthered Fischeri
92 points
3rd Place – Mark Herzog
Dark Blue Masked
90 points
4th Place – Stella Selby
Sable Med Blue Fischeri
87 points
5th Place – Gustavo G. Gonzalez
Opaline Med Aqua
86 points
Judge's comment:
Congratulations to all five exhibitors for having nice birds even though only four placed on the Top Bench. The first place was a very nice Whitefaced Heavy Pied Aqua Peachfaced with few Pied markings but yet symmetrical. Second place was a Med Yellowfeathered Fischeri which had very good deportment for being the first time in a show. With a little more condition this bird could have won first place. Third place was a Dark Blue Masked, great black head all the way down to the back of the neck and somewhat good condition. Double factor birds are difficult to keep in condition but this bird looked very well.
Fourth place was a Sable Med Blue Fischeri, good size bird with good markings.
Fifth place was an Opaline Med Aqua Peachfaced, good clean face.
There was a Green Pastel Fischeri that was a nice bird but it seemed tired and kept falling asleep and failed to perform as expected, otherwise it was a nice bird.
I was impressed with the quality of all the birds, although the condition was less than desired, all of the exhibitors were novices and did a wonderful job of getting the birds ready for the show. At this show we accepted wired cages as well as show cages because the exhibitirs were novices. Accepting show cages that are not standard show cages are left to the discretion of the Show Division and if the show is not a national level show.
Congratulations to all the winners and for trusting me to judge your beautiful birds.
Respectfully,
Marilena Salmones
___________________________________________________________________________
_________________________________________________________________________
__________________________________________________________________________
BVA 2015
Courtesy Didier Mervilde
BEST IN SHOW:
Kweker Kl. Hoofdgroep Kleurspecificatie
Bart DE GROEP T Teams A. roseic green
Wim DUCHEYNE A A. fischeri green
Helmut FELDKER T Teams A. canus green
Pascal GAAKEER T Teams A. nigrig green
Daniele GUERRI T Teams A. tarant green
Martin JONKER T Teams A. liliana birds in dilute
Claudio Bento LAMPREI A A. nigrigenis dilute green
Matthias NITSCHE A A. taranta male green
Ben OSKAM A A. canus male green
Koen ROETS A A. personatus blue
OIHANA ROJAS JUNCA T Teams A. perso green
Hans SEVERYNS T Teams A. fische green
Yne Peter TERPSTRA A A. roseicollis orange face lutino
Mari VAN DER DONK A A. lilianae green
CONGRATULATIONS TO ALL THE WINNERS!!!
_________________________________________________________________________
South Florida Lovebird Breeders Show results Top 10 winners:
Judged by Mr. Manuel Silva
1st – Armando Rodriguez – Opaline Orangefaced Roseicollis
2nd – Oscar Bouza – Orangefaced Edged Dilute Green Roseicollis
3rd – Fabio Tarazona – Edged Dark Green Fischeri
4th – Luis Gonzalez – Sable Edged Violet FischerI
5th – Yudelsy Garcia – Wild Type Nigrigenis
6 th – Nicky Mass – Edged Med Blue Personatus
7th – Alicia Bryan's – Creamino Roseicollis
8th – Oscar Bouza – Whitefaced Violet Roseicollis
9th – Alicia Bryans – Blue Pied Roseicollis
10th – Nicky Mass – Med Blue Personatus
CONGRATULATIONS TO ALL THE WINNERS! ! !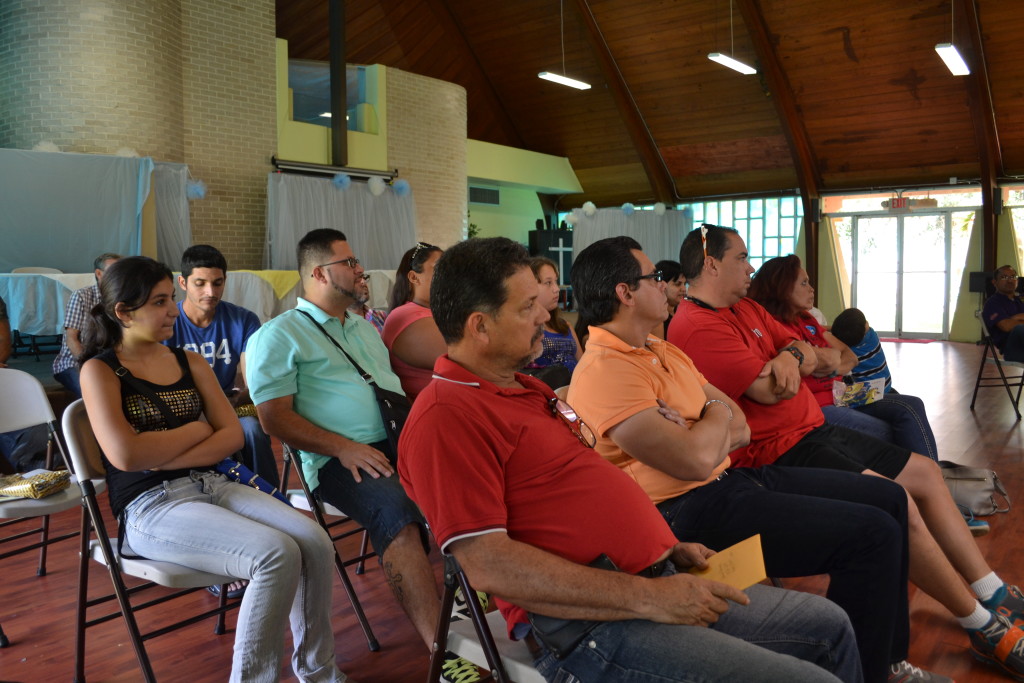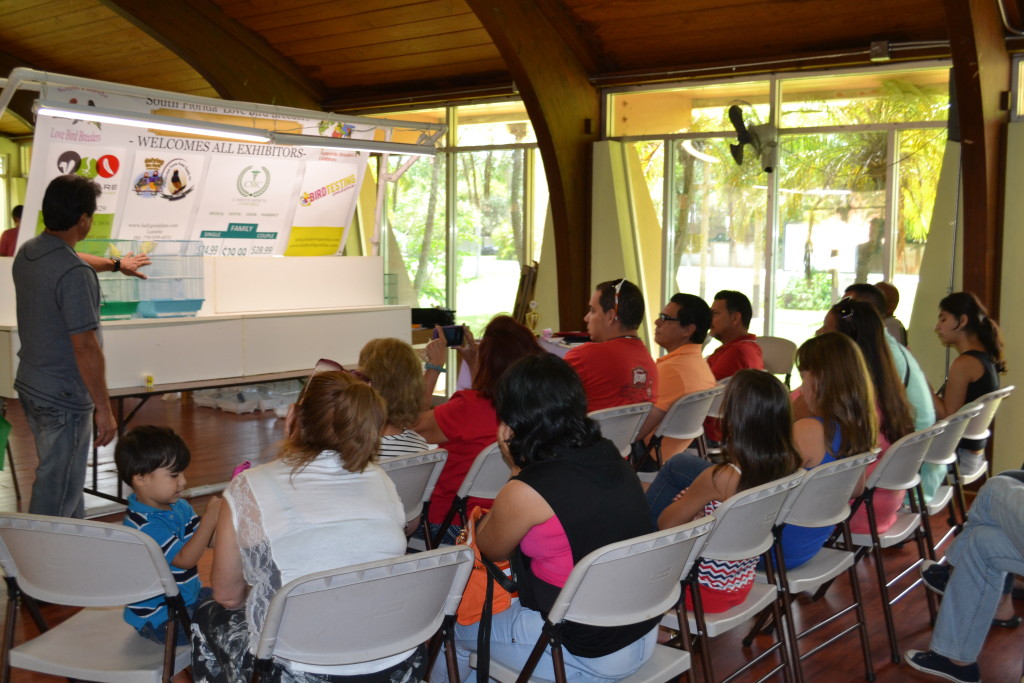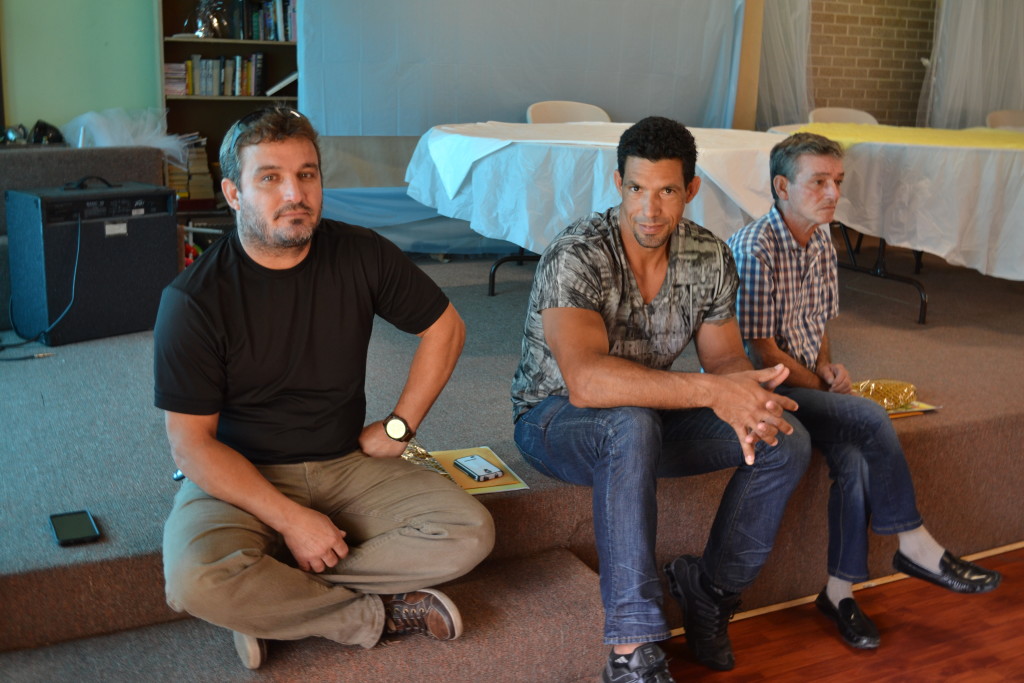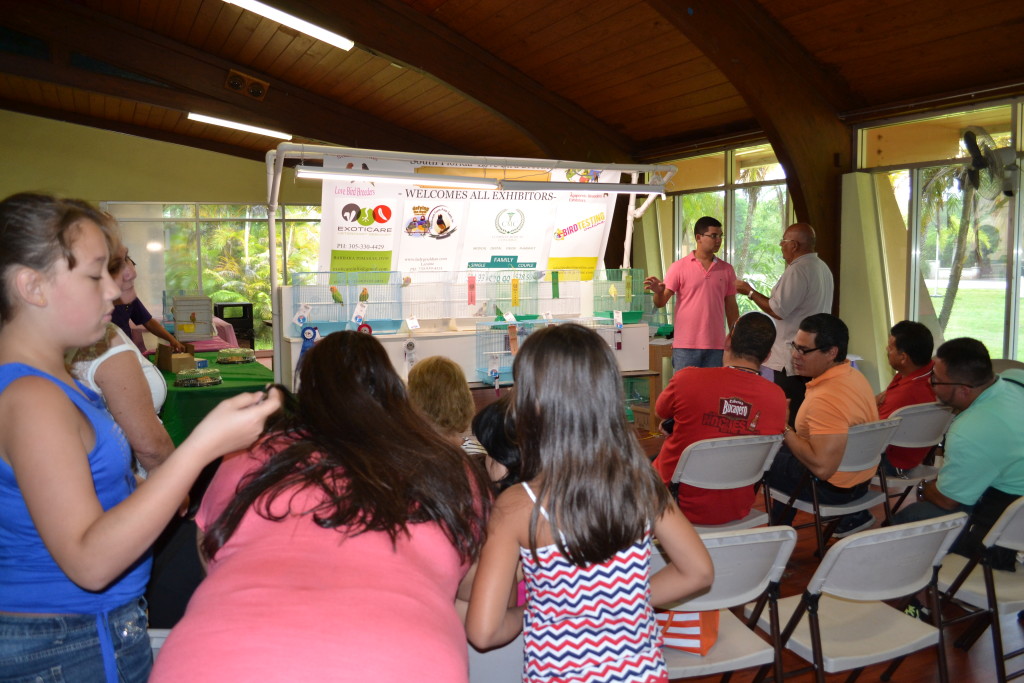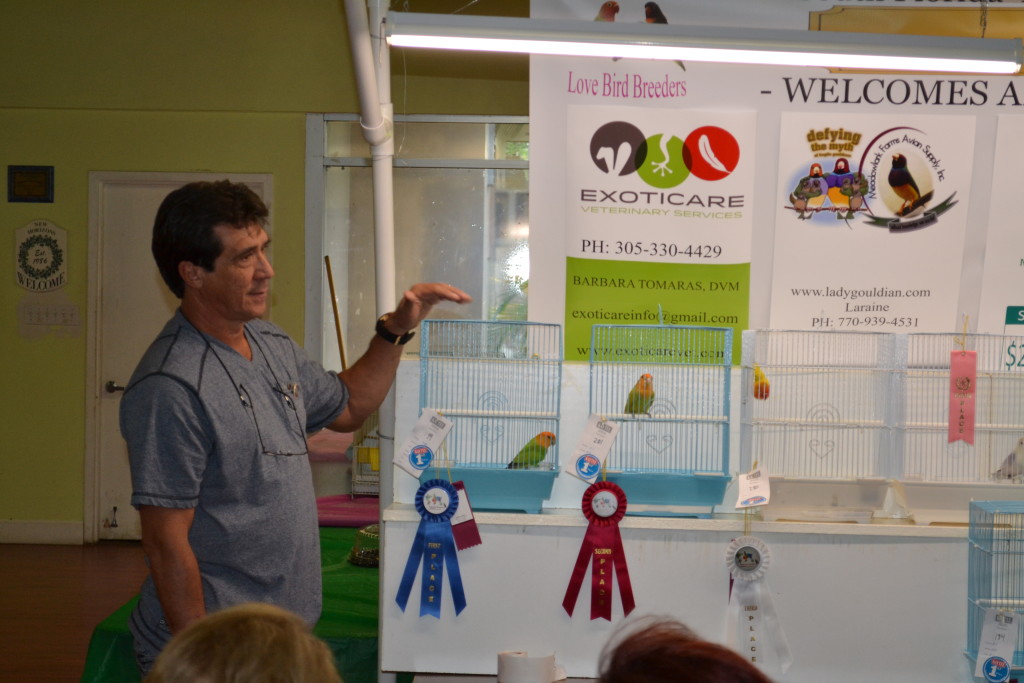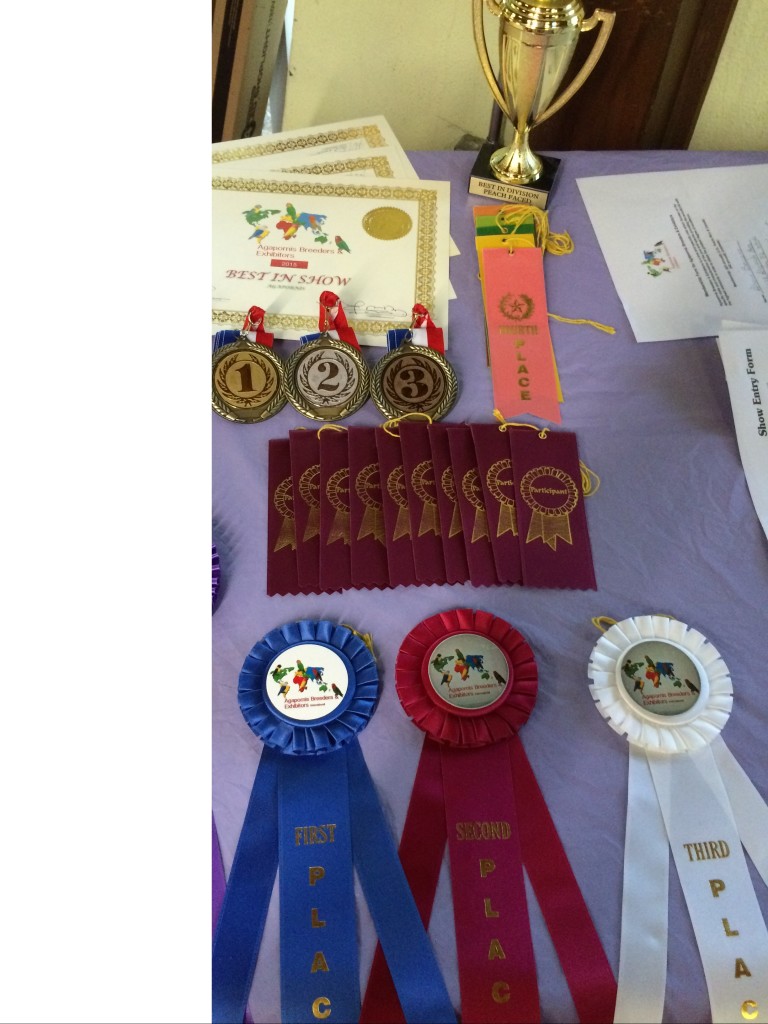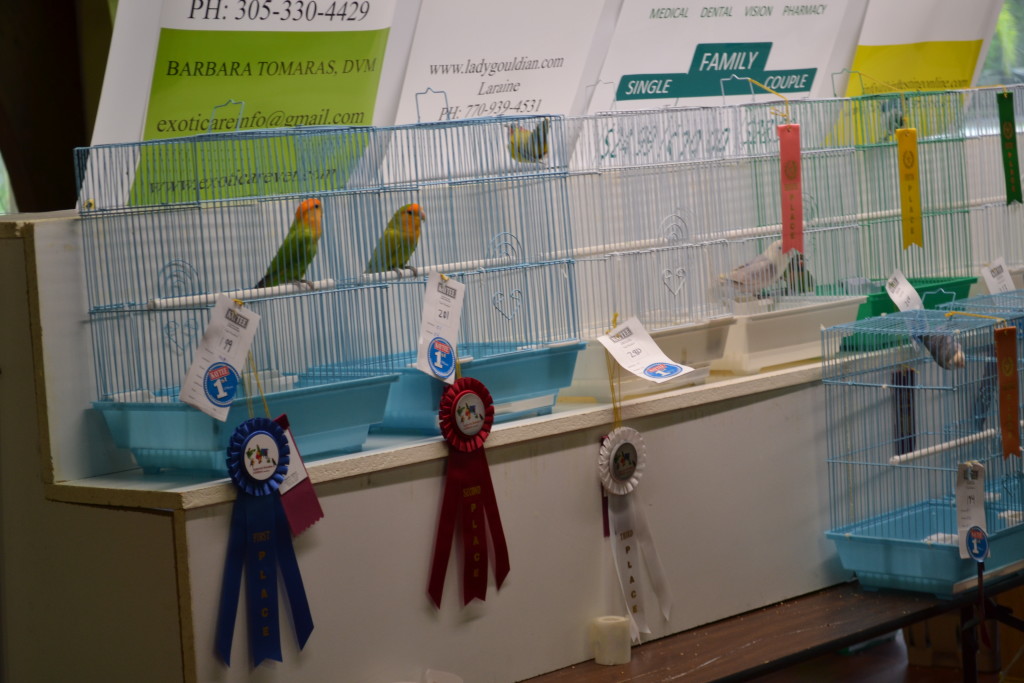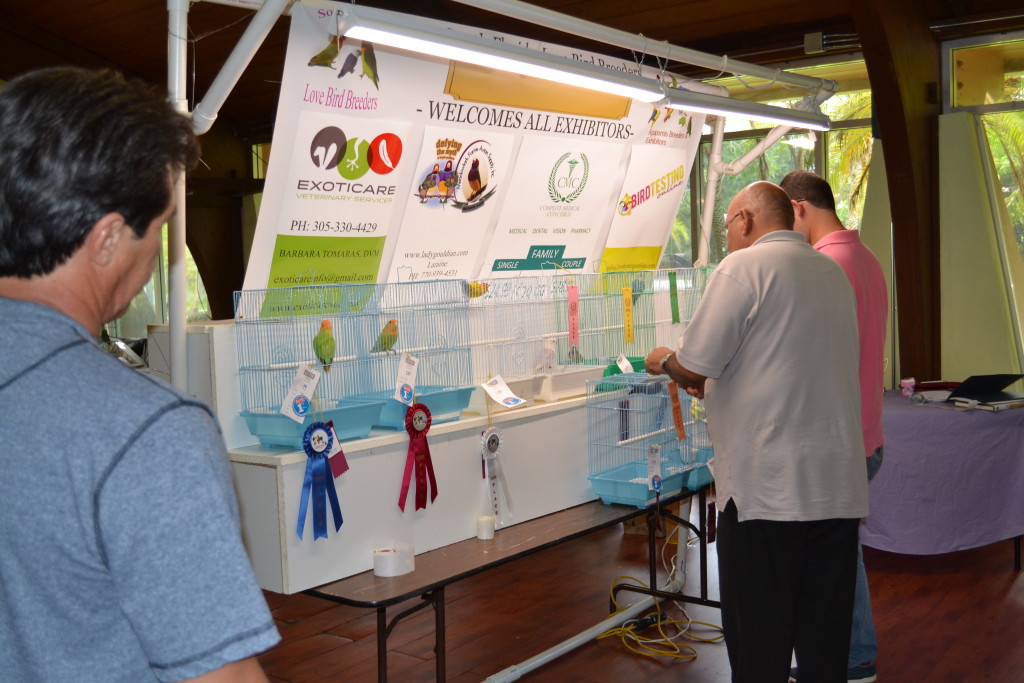 ________________________________________________________________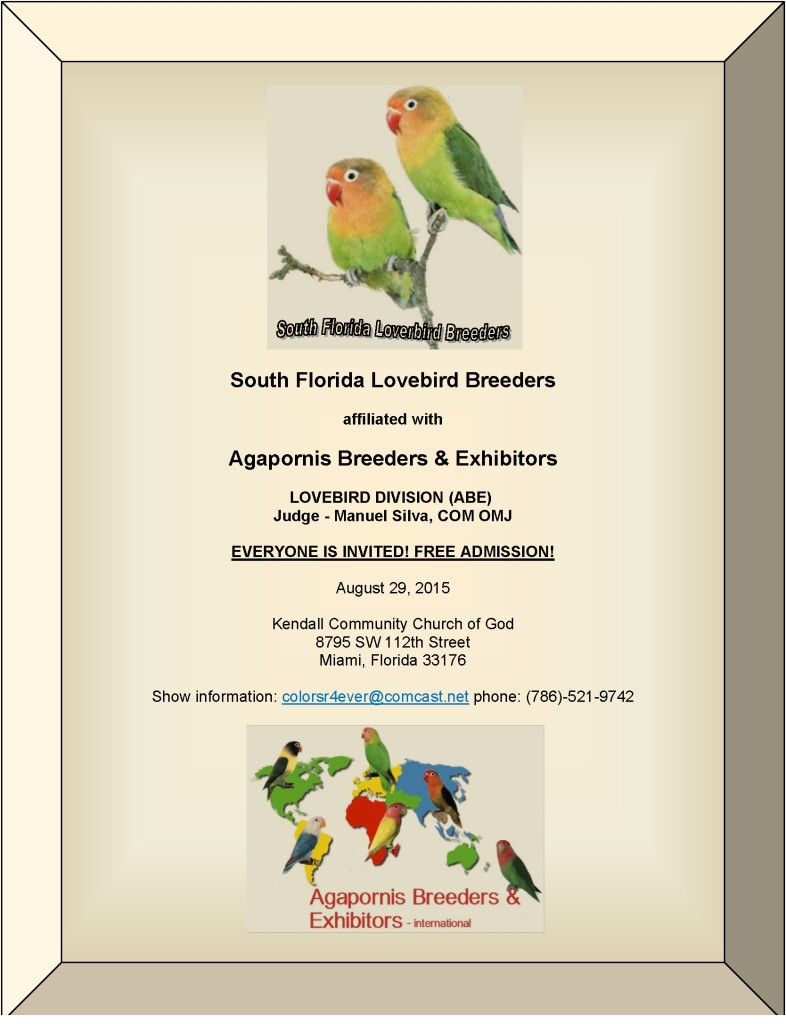 *** CASH AWARD FOR BEST IN SHOW ***
*** SPECIAL AWARD FOR THE EXHIBITOR WHO TRAVELS THE FURTHEST ***
*** SPECIAL AWARD FOR THE EXHIBITOR WHO BRINGS THE MOST ENTRIES ***
_______________________________________________________________________
South Florida Lovebird Breeders Show in Miami, March 7, 2015 Congratulations to all the winners!
_____________________________________________________________________
ABE PR INC hosted a show February 28, 2015 in Bayamon Puerto Rico. Congratulations to all the winners!
________________________________________________________________________
NEWS:
Agapornis nigrigensis is considered globally threatened by IUCN. It is placed in the threat category of Vulnerable, (N.b. BirdLife International is responsible for compiling the Red List of Threatened Birds on behalf of IUCN).
For more information please visit this site:
http://www.birdlife.org/datazone/species/factsheet/22685360
____________________________________________________________________
CONGRATULATIONS to our ABE Representative in Italy, Mr. Fabio Baesi on his accomplishments this past weekend (Nov. 1, 2014) at the Mostra Ornitologica Citta di Bologna, Italy. Here we share pictures of his awards and his beautiful birds:
______________________________________________________________________
Estimados amigos,
Es con gran honor que Agapornis Breeders & Exhibitors (ABE) participa en este evento con la Federación Ornitológica Regional Gallega (FORG). Nuestros miembros están agradecidos por esta oportunidad en la que podemos compartir los intereses mutuos y los objetivos para el futuro.
ENGLISH:
Dear friends,
It is with great honor that Agapornis Breeders & Exhibitors (ABE) is able to share in this event with the Federación Ornitológica Regional Gallega (FORG). Our members are grateful for this opportunity in which we can share our mutual interests and goals for the future.
Warmest regards,
Marilena Salmones
President
Agapornis Breeders & Exhibitors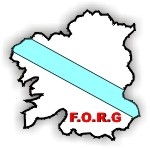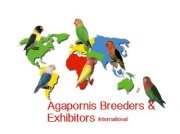 ________________________________________________________________________
XXVIII CAMPEONATO REGIONAL GALLEGO   – Octubre 26 – Noviembre 2, 2014
FORG (Federación Ornitológica Regional)
ABE-INTERNATIONAL ( Agapornis Breeders & Exhibitors )
Trofeo, Medallas y Diplomas ESPECIALES donados por ABE-INTERNATIONAL (Agapornis Breeders and Exhibitor), nuestros amigos y colaboradores; hermanados con la Federación Ornitológica Regional Gallega (FORG), con el fin único de la divulgación, cría y exhibición de los Agapornis.


____________________________________________________________________
PSITTACUS FORLI SHOW OCTOBER 9 – 12, 2014
Here are some of the show winners ,,,
______________________________________________________________________
We are grateful to our Representative in the UK, Allen King, for sending the show report and pictures of The Lovebird Society UK.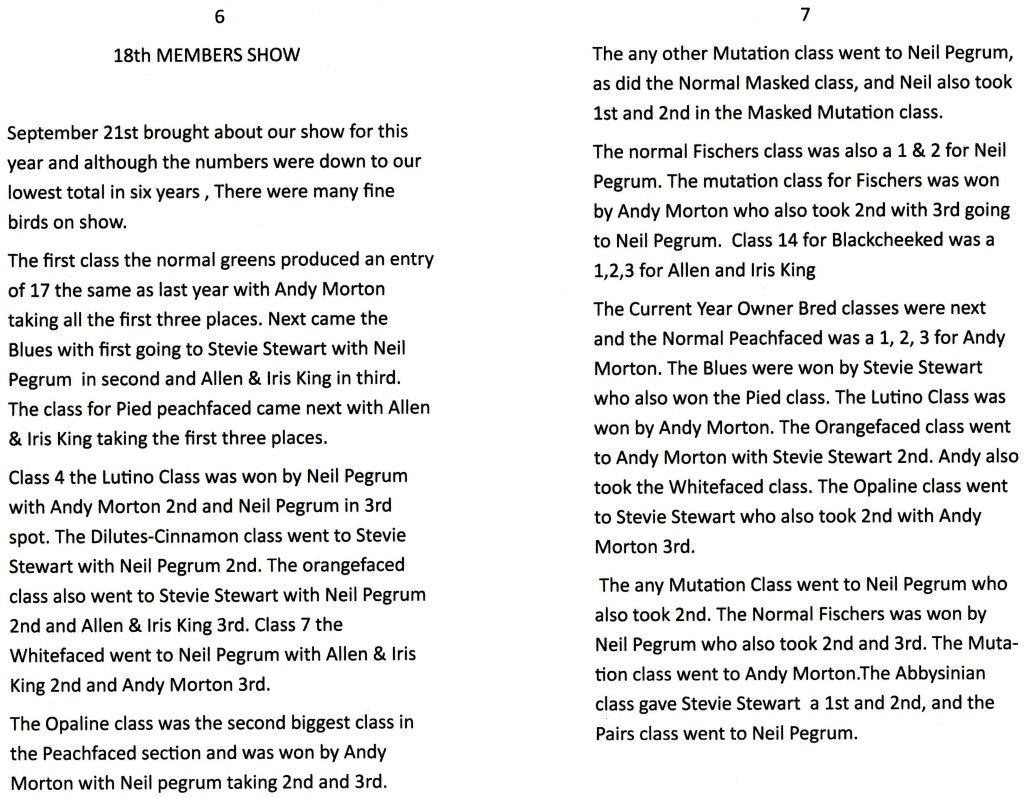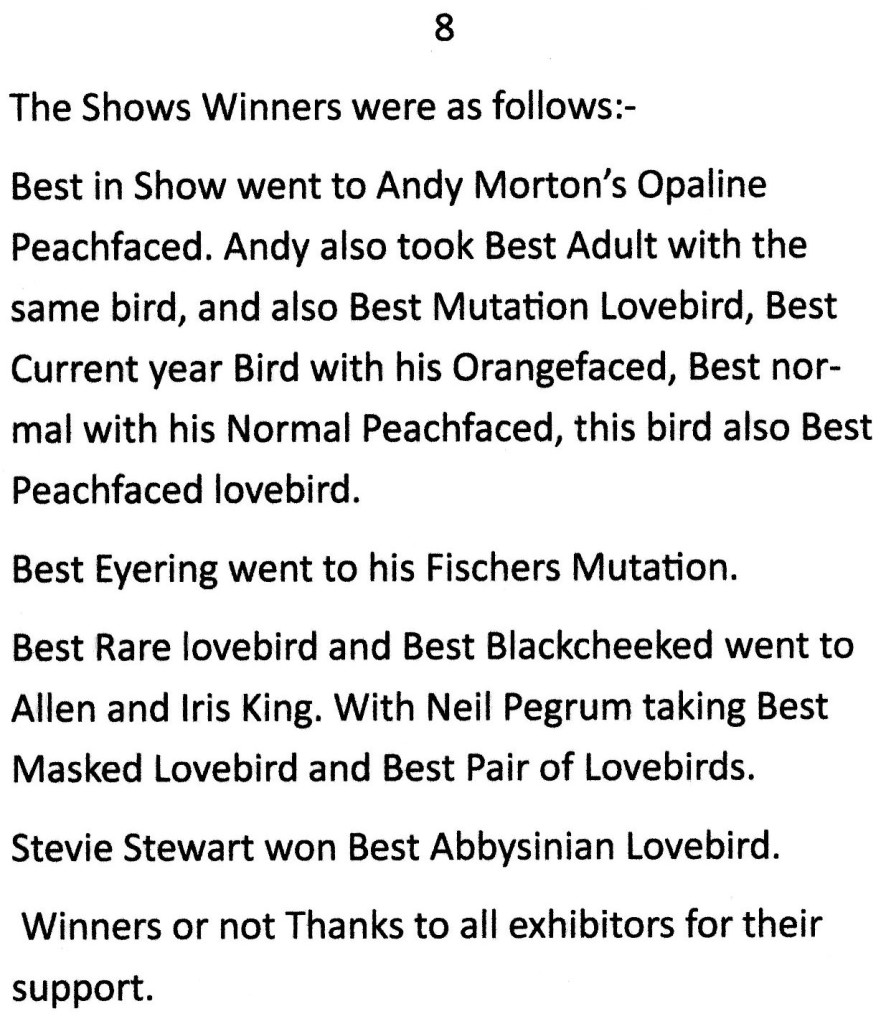 FOR MORE PICTURES OF SOME OF THE BIRDS IN THE LOVEBIRD SOCIETY UK PLEASE VISIT THE "PICTURES & VIDEOS" AND "MUTATIONS" TABS.
_______________________________________________________________________
We are grateful to Luis Grencho for sending the show report for the show held in Barcelos, Potugal.
Report by Luis Grencho: "First Lovebird Exhibition" city of Barcelos, Portugal"
Hello to all Lovebird lovers.
In Portugal, Barcelos Ornithological Association started to work and organized the 1st Lovebird Show, "in the city of Barcelos", an event dedicated entirely to the Lovebirds.
The show had approximately 330 birds that were entered on September 24, 2014 and judged during the day of the 25th.The doors opened to the public on Friday the 26th.On Saturday the 27th at 3:00 pm, a seminar dedicated to Lovebirds and their classifications, mutations, crossovers and do's and don'ts were the topics of discussions. I think it was interesting for those who attended and we had an excellent turnout. The speakers were Ricardo P. and Luis G. Congratulations to the organization by having everything spotless, and congratulations to all who helped by showing you're willing to learn more and evolve into a bigger future.
The participation of some of the breeders were from the neighbor country of Spain, this can help in the future by having more Spanish breeders attend future shows and help to make a bigger successful event.
At the beginning of the seminar the Organization had a kind gesture and asked for a moment of silence to remember and honor our colleague and friend, young veterinarian, Marcio Almeida. Márcio was a simple person, full of ideas and illusions to whom a tragic accident took his life suddenly. It was part of his dream to make this event a reality which also he would have judged. In some way all of his dreams will be performed by friends and people linked to ornithology, and he will be there in our memory and our appreciation to his family in these hard times, always …
At this show, there were birds of very good quality, there were many Roseicollis, Personatus, Nigrigenis, Lilianae, Fischeri and Taranta. These birds belong to many breeders who are nationally and internationally known, it was nice to see them and share time with them. Of course not everything turns out as planned, some birds (hopefully very few) still do not present themselves in the best conditions when judged, but we must also bear in mind that some people are taking the first steps in showing birds and that they too need help and learn from their mistakes like all of us do.
PORTUGUESE
Reportagem por Luis Grencho: "1ª Exposição de Agapornis "Cidade de Barcelos"
Olá a todos os amantes dos Agapornis.
Por ser uma lacuna em Portugal, a Associação Ornitológica de Barcelos meteu mãos a obra e organizou aquele que foi designado como a 1ª Exposição de Agapornis "Cidade de Barcelos", um evento totalmente dedicado aos Agapornis.
Estiveram a concurso cerca de 330 aves que foram entregues no dia 24 de Setembro de 2014 e julgadas durante o dia 25. AExposição abriu ao público as suas portas na sexta-feira dia 26. No sábado dia 27 teve lugar pelas 15:00 horas um coloquio dedicado aos Agapornis e suas nomenclaturas, mutações e cruzamentos a fazer e não fazer dentro dos vários tipos de mutações, penso que foi interessante para quem esteve presente e que ao contrário do que é habitual por vezes, teve uma afluência excelente, cerca de cem pessoas num local magnífico para este tipo de eventos e com todas as condições logísticas, parabéns também aqui a organização por ter tudo impecável, e parabéns a assistência por mostrar que está com vontade de aprender sempre mais e evoluir.
Nesta Exposição podiam ver-se aves já de um nível muitíssimo elevado, sendo em maior número os roseicollis, personatus, fischeri e depois nigrigenis, lilianae e taranta em menor numero, estas aves pertencem muitas delas a criadores de nível já muito elevado, muitos com provas dadas a nível Nacional e Internacional, e que quem lá se deslocou ficou por certo maravilhado ao vê-las e deu por bem empregue o seu tempo. Claro que nem sempre tudo corre totalmente como se quer e espera, algumas aves (felizmente muito poucas) ainda não se apresentam nas melhores condições para serem expostas, mas também temos de ter em conta que algumas pessoas estão a dar os primeiros passos nestas coisas de Expor aves e que também elas precisam de ajuda e aprender com os seus erros como todos nós já o fizemos. Também de salientar a participação de alguns criadores de Espanha, Pais vizinho que poderá no futuro ajudar com mais criadores Espanhóis também a participar e a ajudar a engrandecer o evento.
Deixo-vos algumas fotos para que possam ver alguns dos exemplares expostos e da sua elevada qualidade.
A organização teve mais este gesto de louvar e que também foi lembrado no início do coloquio com um minuto de silêncio em honra do nosso colega e amigo do hobby, jovem veterinário, Marcio Almeida, pessoa de trato simples, cheia de ideias e ilusões a quem um trágico acidente tirou a vida á pouco tempo atrás, que fazia parte desta vontade de fazer este evento que também iria Julgar as aves, com vários projetos pela frente, mas que de certa forma iram ser realizados por amigos e pessoas ligadas a ornitoligia, e ele onde estiver estará por certo a ver e ficará contente por isso, em sua memoria o nosso apreço e também a sua família nestas horas difíceis, até sempre…….
Á A. O. Barcelos, os parabéns pela iniciativa, pela vontade mostrada de fazer as coisas de forma correta, com bons alicerces para o futuro e que no próximo ano os criadores apareçam ainda em maior numero com mais e melhores aves se possível.
Espero que tenham gostado, saudações ornitológicas.
Boas exposições e melhores criações.
Um abraço.
Luís Grencho
See pictures of the birds in the "Pictures & Videos" section (wild type) and in the "Mutations" section.
_____________________________________________________________________
We are grateful to our ABE Representative Didier Mervilde who kindly sent us the show report for the BVA show held this past weekend, September 13 and 13, 2014. All photographs are copyright to Didier Mervile. Thank you for all the pictures!
Report:
The BVA held their show this year with a record of 2650 birds entered by 178 fanciers.
Winners of the show.
CONGRATULATIONS TO ALL THE WINNERS!
BEST IN SHOW:
Ulrich BAETZ S green 17401 – 17402 – 17403 – 17404 stammen taranta
Vincent DE WILDE A green nigrigenis
Vincent DE WILDE S green 11111 – 11112 – 11113 – 11114 stammen nigrigenis
Wim DUCHEYNE A green fischeri
Helmut FELDKER A male green canus
Helmut FELDKER B male green canus
Kees GOEDEGEBUURE B green personatus
Guido KEMPENEERS A green lilianae
Guido KEMPENEERS S green 16005 – 16006 – 16007 – 16008 stammen personatus
Matthias NITSCHE A male green taranta
Ben OSKAM B male DD green taranta
Antoine PAULUS B D blue fischeri
Willy RENAP S cinnamon series 14707 – 14708 – 14709 – 14 stammen roseicollis
Burkard RÖDER B green lilianae
Koen ROETS A blue personatus
Yne Peter TERPSTRA B green nigrigenis
André van der VOORN A pale fallow aqua roseicollis
André van der VOORN B opaline-pallid *blue* roseicollis
Staf VANSPRINGEL S blue series 1501 – 1502 – 1503 – 1504 stammen fischeri
Roberto ZUFFOLI S green 6819 – 6820 – 6821 – 6822 stammen canus
Judges :
BVA MASTERS
LOVEBIRD INTERNATIONAL
Aalst – België – 2014
Patrick Carmeliet KBOF – België
Wilfried Vandale KBOF – België
Peter Frenger AZ – Germany
Eric Pauwels BVA – België
Frank Van Coppenolle AOB – België
Patrick Van Zwol AOB – België
Rudy Meeus KBOF – België
Cees Bink ANBVV – Nerderland
Foppe Lanenga ANBVV Nederland
Edwin Vloerbergen KBOF – Belgie
Daniël Hans UOF Frankrijk
Glenn Ooms BVA – België
Jurriaan Heistek BVA – België
Bart Descamps BVA België
Marnique Standaert BVA België
Frank Buys BVA België
Gianni Davito FOI – Italië
Hermann-Josef Büning AZ – Germany
For more pictures of individual birds from the show please go to the following tabs: "Pictures & Videos" – wild type colors. Color mutations can be seen under the tab "Mutations".                                                                                                              SPANISH – Para ver mas fotos de las aves individuales de la competencia pueden verlas debajo de estas lenguetas:   "Pictures & Videos" – los colores ancestrales y debajo de "Mutations" – las diferente mutaciones de cada especie.
_________________________________________________________________________
Book review: by Marilena Salmones
Over the years I have collected a variety of bird books including very old books. I recently added a new book to my collection and I must confess it is a well written, informative book.
Parrots from Africa, Madagascar and the Mascarene Islands (biology, ecology and conservation) by Dr. Mike Perrin.
The book has over 500 pages with wonderful pictures. The introduction covers many topics such as plumage, coloration of African Psittacines, sexual dimorphism, social behavior, activity, roosting, etc. there's also chapters on Conservation Biology, intelligence, communication/behavior, breeding biology, diet/metabolism, etc.
The book includes several species of parrots including Agapornis. The chapter on the Agapornis includes all 9 species, besides description of the wild type there's also information on origin, distribution, conservation status, movements, habitat, habits, vocalizations, breeding, diet, geographical variation and taxonomic notes. The section on Agapornis Swindern (Black Collard Lovebird) explains their arboreal habits and why they are so difficult to detect. Contrary to what many people think, these birds are not extinct.
There are also many charts throughout the book explaining frequency distribution flown by certain species, flight distances from nesting sites, flock sizes, frequency of activities, etc.
Below I share a few pictures of some Agapornis from the book:
NOTE – the pictures in the book are sharp and very beautiful. The pictures below are blurry because I copied them from the book.
This is a great reference book!
Dr. Perrin is Professor Emeritus of Zoology at the University of KwaZulu-Natal, and has been Director of the Research Centre for African Parrot Conservation for a decade. He participated in the World Parrot Summit and contributed to the Parrot Action Plan (2000).
There are a lot more great pictures in the book …
_________________________________________________________________________
News: August 6, 2014

Ornithosis detected in feral Arizona lovebirds:Arizona Game and Fish Department officials want the public to be aware of a potential health threat following the discovery of the disease psittacosis, also known as parrot fever, in d
ead lovebirds in Scottsdale.
Recently a Scottsdale homeowner reported finding 20 dead lovebirds in his yard. Game and Fish test results came in Friday, showing the birds had psittacosis.The disease can spread to humans and be difficult to diagnose.Last summer, it infected an east Mesa woman who used a leaf blower to clean up after some messy lovebirds, according to Game and Fish. She came down with a mysterious respiratory condition doctors had a tough time figuring out. When Game and Fish discovered psittacosis in dead birds on her property, that gave doctors the information they needed to diagnose her.Game and Fish officials say it takes from one to four weeks from exposure to become infected. Symptoms can vary, from a severe nagging cough to achiness and an eye infection. Those with preexisting immune-system conditions can have complications.The good news is the right antibiotics can clear up the illness, according to Game and Fish."Commonly it's caught from people who own pet birds — pet parrots and that sort of thing," said Dr. Anne Justice-Allen, an Arizona Game and Fish veterinarian. "Occasionally, when we have an outbreak like this, and there's a lot of the bacteria that cause psittacosis floating around in an environment, people that are cleaning up that environment can be exposed and inhale the organism and get sick."
http://www.azcentral.com/story/news/local/scottsdale/2014/08/05/12news-parrot-fever-psittacosis-scottsdale/13624329/
__________________________________________________________________________
International Ornithological Congress (IOC)
August 18 – 24, 2014 in Tokyo, Japan
Tiwonge Mzumara will present a session on Lilian's Lovebirds, 'Species Conservation' scheduled on Saturday 23 August at the International Ornithological Congress in Tokyo, Japan.
*** The International Ornithological Congress series forms the oldest and largest international series of meetings of ornithologists. It is organized by the International Ornithological Union (IOU).
We wish her well at the International Ornithological Congress and hope all is a success!
________________________________________________________________
       UK LOVEBIRD SOCIETY  –  MEMBERS SHOW 2013 – submitted by Allen King

The 17th Annual Show took place on September 22nd and proved a big success with an increased entry up above 10% with 132 birds being benched and a few new exhibitors which is always a good sign. Hope to see you all again next year. The first class the Greens produced an entry of 17 cages and the winning bird came from Neil Powers with Andy Morton 2nd and austin Whyte 3rd. The winning bird went on to become Best Peachfaced Lovebird, Best Normal Lovebird and 2nd Best Lovebird in Show. Class 2 for the Blues was headed by Neil Pegrum with Stevie Stewart 2nd and Neil Pegrum 3rd. Class 3 the Pied Class produced a clean sweep for Geoff Gale who was showing the Dominant Pied variety, The Lutino Class was won by Andy Morton with Neil Powers 2nd and Andy Morton 3rd. Class 5 for Cinnamons and Dilutes was won by Austin Whyte who also took 3rd with Neil Powers in between in 2nd. The Orangefaced class was the 2nd biggest class with 9 birds on show was won by Geoff Gale, who also took 2nd with Andy Morton 3rd. The Whitefaced class saw Neil Powers 1st and 3rd with Andy Morton 2nd. The Opaline class was taken by Andy Morton with Neil Powers 2nd And Tony Mulford 3rd. Neil Pegrum won the class for any other mutation. Next was the Normal Masked won by Neil Pegrum with Tony Mulford 2nd and 3rd, this bird going on to win Best masked Lovebird. Neil also took the 1st and 2nd in the Masked Mutation Class. The Fischers were headed by Neil Pegrum who was also 2nd with neil Powers 3rd. with the Mutation class being led by Andy Morton, This bird went on to take the awards of Best in Show, Best Eyering Lovebird, Best mutation Lovebird and Best Fischers Lovebird. Neil powers took 2nd and Tony Mulford 3rd. The Blackcheeked class was a clean sweep for Allen and Iris King, who won Best Blackcheeked and Best rare Lovebird. The Abyssinians were led by Stevie Stewart who also took 2nd. This bird winning Best Abyssinian. The CYOB Classes followed and in the normal green class it was Andy Mortons bird that topped the class with Stevie Stewart 2nd and Andy Morton also taking 3rd, the Blue class went to Stevie Stewart and The Pied class went to Neil Powers with Geoff Gale taking 2nd and 3rd. In the Lutino class Andy Morton came out with the winner with Neil Pegrum taking 2nd and 3rd. The Dilutes/Cinnamon class was won by Andy Morton with Neil Powers 2nd and Neil Pegrum 3rd. Class 24 for Orangefaced went with a clean sweep for Geoff Gale, and the Whitefaced class went to Andy Morton with Neil Powers taking 2nd and 3rd. Andy Morton won 3rd Best CYOB with this bird. The Opaline class again went to Andy Morton with Stevie Stewart 2nd and Andy Morton coming 3rd. The winning bird was also 3rd Best Lovebird in Show and Best CYOB Lovebird. The Masked class went to Tony Mulford, The Normal fischers went to N. Pegrum, and the Fischers Mutation class to Andy Morton. The Abyssinian class was taken by Neil Pegrum. Both Pairs classes were won by Neil Pegrum. with his Fischers winning Best Pair of Lovebirds.
________________________________________________________________________
BVA MASTERS 2013  –  by  Didier  Mervilde
This year the BVA Masters took place on the 14 and 15th September 2013 in the city of Aalst Belgium.
There were more than 2000 Lovebirds and breeders from the Netherlands( 53),Belgium(39)     Germany(8) , France(10) Denmark(2)  and Spain (1) took their birds to the show.
Congratulations to all the winners from myself and ABE
On behalf of Agapornis Breeders & Exhibitors we would like to thank Didier Mervilde for his kindness in representing us by attending the BVA Show 2013 and sharing his pictures with us.
————————————————————————————————–
ABE Seminar – September 15, 2013
Se reunieron algunos miembros en Bayamon, Puerto Rico para hablar de juzgameinto y como escoger las mejores aves y lo que busca los jueces, Se hablo de varios temas sobre los estandares que usan los jueces. ENGLISH – A few members got together in Bayamon, Puerto Rico to discuss the process of judging. They discussed various subjects regarding the Standards judges use.
————————————————————————————————–
Los exhibidores de agapornis de Puerto Rico han solicitado otro seminario:
Agapornis Breeders & Exhibitors en Puerto Rico los invita de nuevo a compartir una tarde de interesantes temas educativos. 
Domingo – 15 de septiembre,

 2013
Dirección:
Parque del Niño, carr #2 Km 11.2 hm 3 Bayamón, PR 00960
*Al lado Casa Alcaldia de Bayamón
Gazebo #5
Hora: 12:30 PM
Tema:
– Exhibidores tendrán la oportunidad de juzgar aves y practicar observando que cualidades buscar en un ave de exhibición.
– Exhibidores tendrán la oportunidad de practicar como un juez para que lo hagan en sus aviarios y puedan escoger las mejores aves para competir.
– El proceso es una práctica para comprender como los jueces comparan y buscan las mejores aves en una competencia.
– Práctica para servir como ujier.
Para mas información comuniquense con: 
Warner Lopez – 787 412 6624 
Luis Ocasio – 787 370 0224
Fabio Tarazona – 787 349 7927
Marilena Salmones – 972 672 8797 
¡VENGAN A DIVERTIRSE Y COMPARTIR CON NOSOTROS!
SEMINAR/SEMINARIO

Lovebirds exhibitors of Puerto Rico have requested another seminar: 
Agapornis Breeders & Exhibitors in Puerto Rico invites you again to share an afternoon filled with interesting educational topics.
Sunday – September 15, 2013 
Address:
Parque del Niño, carr #2 Km 11.2 hm 3 Bayamón, PR 00960
Gazebo #5
Time: 12:30 pm 
Topics: 
– Exhibitors will have the opportunity to judge and practice judging birds to learn how to choose certain qualities in exhibition birds.
– Everyone will have the opportunity to practice as a judge so they can do this in their aviaries and can choose the best birds to bring to a show. 
– This practice should help understand how judges compare and choose the best birds in a competition.
– Learn to be a Steward at a show.
For more information please contact:
Warner Lopez – 787 412 6624 
Luis Ocasio – 787 370 0224
Fabio Tarazona – 349 7927
Marilena Salmones – 972 672 8797
COME HAVE FUN AND SHARE WITH US!
____________________________________________________
STAFFORD NEST FEATHER SHOW – UK
July 7, 2013
The Nest Feather Show was held amongst the sales day again and we were represented with a table as well as taking part in the Nest Feather Show. Although numbers were down on the lovebird section, we had a good day and we saw many old friends. The Best Peachfaced was a Lutino Opaline shown by Neil Pegrum, this was a fine bird with a lot of promise for the coming show season. The Best Masked came from our Chairman Tony Mulford, a normal Green Masked that looked a bit better the previous week (so I'm told). The Best Fischeri came from Neil Pegrum and was another fine bird. Well done everyone and look forward to seeing you all at the next event.
Show report submitted by Mr.Allen King
SEMINARIO/SEMINAR – AUGUST 18, 2013 in Bayamon Puerto Rico
Un resumen del seminario que hubo ayer: después de mucha lluvia nos pudimos reunir y compartir con algunas personas. Fue un rato muy agradable y se intercambio varios temas. Unos de los mas importantes fue que no hay ninguna forma secreta de dar comida o hacer ciertas cosas para las aves. Lo especial lo hace el mismo criador que crea un ambiente y su forma de administrar comida, vitaminas, etc., a

…

su modo. Todo funciona diferente para cada persona y en diferente aviaríos. Hubo ejemplos de semillas, productos suplementarios, etc.
Gracias a todos que estuvieron presente. El próximo seminario ya esta planeado y lo anunciaremos en cuanto tengamos la fecha confirmada.
¡Gracias a Warner Lopez, Fabio Tarazona and Luis Ocasio!
Gracias Fabio por el sesumen y a Luis por las fotos. Habran mas fotos en nuestra pagina web.
ENGLISHA summary of the seminar which took place yesterday: after lots of rain, we were able to get together. It was a pleasant experience where we exchanged various topics. One of the most important topics was that there are no tricks or "secret" way of feeding certain foods to the birds. What is special is that each individual breeder creates an atmosphere in his/her aviary and "their" way of administering food and/or supplements to his own liking. Everything works differently for everyone and in different aviaries. There were samples of seeds, supplements, etc.
Thank you to everyone who was present. The next seminar is already planned and we will announce the date as soon as we confirm the dates.
Thank you to Warner Lopez, Fabio Tarazona and Luis Ocasio!
Thank you Fabio for the summary and Luis for the pictures. There will be more pictures on our web site later.
SEMINARIO EN PUERTO RICO
Agapornis Breeders & Exhibitors en Puerto Rico los invitan a compartir una tarde de interesantes temas educativos.
Domingo – 18 de agosto, 2013
Dirección:
Parque del Niño, carr #2 Km 11.2 hm 3 Bayamón, PR 00960
*Al lado Casa Alcaldia de Bayamón
Tema:
– selección de un ave de competencia
– preparación para la competencia
– alimentación antes y después de la competencia
*** Para su comodidad, favor llevar su propia silla.
Para mas información comuniquense con Warner Lopez
ENGLISH
SEMINAR IN PUERTO RICO
Agapornis Breeders & Exhibitors in Puerto Rico invites you to share an afternoon filled with interesting educational topics.
Sunday – August 18, 2013
Address:
Parque del Niño, carr #2 Km 11.2 hm 3 Bayamon, PR 00960
Topics:
– selecting an exhibition bird
– preparing for the show
– nutrition before and after a show
*** For your confort, please bring your own chairs.
For more information please contact Warner Lopez
SEMINARIO

Para los criadores y exhibidores de agapornis, ABE ofrecerá seminarios educativos durante el año con varios temas:
– genética
– como preparar sus aves para una competencia
– nutrición, antes y después de criar y competir
– enfermedades de las aves
– tipos de nidos
– vitaminas, pasta de huevo, Spirulina, etc.
– tipo de papilla para los bebés
– y mucho más!
Vengan a compartir sus ideas con otros criadores y exhibidores!
* * Les informaremos donde y la hora cuando se acerque la fecha* *
Breeders and exhibitors of the agapornis species can enjoy educational seminars throughout the year offered by ABE. There will be several topics:
– genetics
– how to prepare a bird for a show
– nutrition before and after breeding
– bird diseases
– types of nests
– supplements such as vitamins, eggfood, Spirulina, etc.
– hand feeding formula
– and much more!
Come and share your ideas with other breeders and exhibitors!
* * We will inform you of the place and time as we get closer to the date * *
________________________________________________________
Trujillo Alto, Saturday june 8, 2013
Judge Eyerings & Rares Division: Jose R. Ravelo 
Exhibitors: 22
Entries: 101
1. Luis Rivera – Green Masked
2. Lizander Rivera – YF Violet Fischer
3. Fabio Tarazona – Green Nyasa
4. Fabio Tarazona – Green Pied Fischer
5. Daniel Burgos – YF Blue Fischer
6. Joaquín Castro – Green BC
7. Gerardo Toledo – DF Edged Dark Blue Masked
8. Nicky Mass – Violet Masked
9. Nicky Mass – Dark Blue
10. Aviario Sanabria – YF Masked
11. Nicky Mass – Pied Violet Masked
12. Aviario Sanabria – Spangled Blue Fischer
13. Arnaldo Repollet – Violet Fischer
14. Jorge & Pucho Rivera – Green BC 
15. Reynaldo Calo – YF Violet Masked
Best Young – Fabio L.Tarazona – Green Pied Fischer
Best Novice – Lizander Rivera – YF Violet
——————————————————————————
Judge Peachfaced Division: Luis O.Ocasio
Exhibitors: 16
Entries: 52
1. Aviario Sanabria – Green
2. Aviario Sanabria – Opaline Cinnamon
3. Aviario Sanabria – Green Cinnamon
4. Aviario Sanabria – OF Med. Green 
5. Guillermo Morejon – Dilute Green
6. Gabriel Ruiz – Fallow Opaline 
7. Rafael Colón – WF Creamino
8. Daniel Burgos – Dilute Orangefaced 
9. Rafael Colón – Heavy Pied WF Aqua
10. Aviario Sanabria – WF Med. Aqua
11. Daniel Burgos – Pied OF Dark Green
Best Novice – Daniel Burgos – Pied OF Dark Green
¡FELICIDADES A TODOS!
CONGRATULATIONS TO ALL!
———————————————————————————————————————————————————–
Lovebird Exhibitors of Puerto Rico
    * LOVEBIRD SHOWS *
* Cash Award for Best in Show
– plus other awards –
* Award for the exhibitor who
  brings most birds.
 * All four 1st place birds will receive awards.
COME BRING YOUR BIRDS OR COME WATCH
              ADMISSION FREE
LOS EXHIBIDORES DE AGAPORNIS EN PUERTO RICO DESEAN INVITARLOS A UNA COMPETENCIA DE AGAPORNIS:
8 DE JUNIO, 2013
UN JUEZ INTERNACIONAL DE LA CONFEDERACIÓN ORNITOLÓGICA MUNDIAL ESTA INVITADO POR AGAPORNIS BREEDERS & EXHIBITORS A JUZGAR POR PRIMERA VEZ EN PUERTO RICO.
DOBLE COMPETENCIA Y DOBLE PUNTOS PARA EL EXHIBIDOR!
NO SE NECESITA SER MIEMBRO DE ABE PARA EXHIBIR AVES.
********** Cash Award for Best in Show **********
LOVEBIRD EXHIBITORS OF PUERTO RICO WOULD LIKE TO INVITE YOU TO A LOVEBIRD SHOW:
JUNE 8, 2013
AN INTERNATIONAL WORLD COM JUDGE WILL BE JUDGING FOR THE FIRST TIME IN PUERTO RICO UNDER AGAPORNIS BREEDERS & EXHIBITORS
DOUBLE SHOW AND DOUBLE POINTS!
             YOU DO NOT NEED TO BE A MEMBER OF ABE TO ENTER YOUR BIRDS.

CENTRO COMUNAL PRUDENCIO MACHIN
PARQUE ATLETIC BO. LA GLORIA
TRUJILLO ALTO
Winners at the AEBC Lovebird Show in San Antonio, TX.   April 20, 2013
1. Scott Stringer
2. Scott stringer
3. Stacy Richardson
4. Stacy Richardson
5. Catherine Kazen
6. Catherine Kazen
7. Vane Veninger
8. Stacy Richardson
9. Catherine Kazen
10. Tom Campbell
CONGRATULATIONS to all the beautiful birds and the winner!
¡MUCHAS FELICIDADES a todos los ganadores!
——————————————————————————————————————————–
UK LOVEBIRD SOCIETY SHOW
–
BIRD SHOW IN GALICIA, SPAIN
In December 2012 the Sociedad Ornitologica Cultural Deportiva held a bird show with 1,500 entries. Below you will find photographs. Report courtesy Fernando Osoro, Photographs courtesy Diego Alvarez.
CONCURSO O GROVE DE PSITACIDOS, GALICIA, SPAIN
SPANISH– reporte por Fernando Osoro, fotos cortesia de Diego Alvarez
Este pasado mes de Diciembre se celebro el concurso en la Sociedad Ornitológica Cultural Deportiva de O Grove (Galicia) España, con una asistencia de 1.500 ejemplares.
Con una importante participación en Psitácidos de pequeño, mediano y gran porte, como todos los años la Federación Regional Ornitológica Gallega (F.R.O.G.)fomenta la participación de todos sus socios y hace de este concurso el mas importante de Galicia.
—————————————————————————————————————————————————————————
MONDIAL 2013 IN HASSELT, BELGIUM
The photographs are not of 100% quality because the show prohibits the use of flash. Courtesy Didier Mervilde.
Report – Courtesy Didier Mervilde.
61e C.O.M. Mondial in Hasselt Belgium.There were 23,543 birds in the show.from 21 countries. For the lovebird section I was very pleased to see that Mr.Rudi Bleyen (B) took 17 times Gold, 8 times Silver and 2 times Bronze. He is a member of ABE and so I congratulate him on behalf of ABE for his winnings. My apologies for the quality of the photographs but as i was stated before, no flash was permitted in the show hall.
—————————————————————————————————————————————————————————
____________________________________________________________________________________________________
The AOB (Algemene Ornithologische bond van België) is one of the greatest bird clubs in Belgium. The AOB Championship in Ath Belgium is their main show. More than 2000 birds are registered, such as canaries, exotics, European finches, budgies, lovebirds and other parakeets. This year it was open for the public on the 15 and 16 of December. There is also a bird fair. AOB is a member of COM.
___________________________________________________________________________________
_
_
THANK YOU TO OUR ABE REPRESENTATIVE IN BELGIUM, DIDIER MERVILDE, FOR THE PICTURES AND REPORT.
———————————————————————————————————————————————–
SEMINAR ON NUTRICION
Agapornis Breeders & Exhibitors has a seminar available on Nutrition for Agapornis. This is a comprehensive presentation on several aspects of nutrition which includes different types of food (seed and pellets), fruits, vegetables, grain, treats, minerals, vitamins, etc. This information also includes feeding schedules for breeding season and the off-breeding season, what to feed your birds to prepare them for breeding and what to feed after the breeding season.
It is part of our goal to provide educational information on certain aspects of the various needs for the different species of agapornis.
SPANISH
Agapornis Breeders & Exhibitors tiene para ofrecer un seminario acerca de las necesidades nutricionales de los agapornis. Es una presentación enfocada a varios temas como: diferentes tipos de comidas (semillas y "pellets"), uso de frutas y vegetales, granos, golosinas, vitaminas y minerales, etc. También pone atención a los requerimientos nutricionales de nuestras aves durante la temporada de reproducción y fuera de la temporada de reproducción
Parte de nuestras metas es proveer información sobre las necesidades de las distintas especies de los agapornis, es parte esencial para mantener nuestras aves saludable en cautiverio.
_________________________________________________________________________________
 IMPORTANT – Kaytee Handfeeding Formula – 
Lab results were concluded and indicated that product was produced incorrectly. Involved was one production batch of Handfeeding Formula for Baby Birds and one of Macaw Handfeeding Formula. Both of these have levels of vitamin D3 that may cause kidney damage, the severity of which will be dependent on the species being fed, age of babies fed and the duration of feeding.
The following packaging code dates are of concern:
Product Code/SKU/
Material #

UPC Code

Size

Lot/Serial No.

Product Name/Description

Best Before Code (day month yr)

100032326

07185947510

6/7.5 oz.

A1

Kaytee exact® Hand Feeding Formula Baby Birds

21 Mar 13 through 20 Apr 13

100032328

07185947511

6/18 oz.

A2

Kaytee exact® Hand Feeding Formula Baby Bird

9 Mar 13 through 19 Apr 13

100032330

07185947512

4/5 lb.

A3*

Kaytee exact® Hand Feeding Formula Baby Bird

14 Mar 13, 30 Mar 13 and 16 May 13

100032336

07185947518

22 lb.

A4

Kaytee exact® Hand Feeding Formula Baby Bird

21 Mar 13, 13 Apr 13 and 16 May 13

100032337

07185947515

4/5 lb.

B1

Kaytee exact® Hand Feeding Formula Baby Macaw

1 Mar 13, 14 Mar 13 and 19 Apr 13
Products and product lots that do not appear on the list above are NOT affected. Please distribute this information as necessary. More details will be distributed by Kaytee regarding product replacement and evaluation of potential problems. Contact your reseller or Kaytee for more information.
_________________________________________________________________________________
*All text from the show results report copyright by Didier Mervilde*
International shows
BVA Masters 2012
by Didier Mervilde
ABE representative Belgium
On the 8th and 9th of September, 2012 – BVA (Belgische Vereniging  Agaporniden) held their annual show. There were 2000 birds entered by 127 participants. The main results are below:
LOVEBIRD INTERNATIONAL
Aalst  –   België   –   2012
BEST IN SHOW:
Martien van der Hoofden  A     orange face opaline D green roseicollis
Kees Goedegebuure           A      slaty green personatus
Romke Veldman                  A      green fischeri
Hans van den Biggelaar      A      DF misty green nigrigenis
Burkard Röder                      A      green lilianae
Daniele Zoli                           A      male green canus
Matthias Nitsche                  A      male green taranta
Luciano Socci                        A       male green pullarius
Yne Peter Terpstra               B      orange face D green roseicollis
Burkard Röder                      B       D green personatus
Steven Demeyer                   B       Dark Eyed Yellow (DEC green) fischeri
Mike Matthijs                        B       green nigrigenis
Burkard Röder                       B       green lilianae
Helmut Feldker                     B        male green canus
Matthias Nitsche                  B        male green taranta
Luc Cools                                S   Teams roseicolli green
Koen Roets                             S  blue series D blue  Teams personatus
Harry Mulder                         S  green green  Teams fischeri
Daniele Zoli                            S  Teams nigrigenis  green
Burkard Röder                       S  Teams lilianae green
Roberto Zuffoli                      S  Teams canus  male green
Ulrich Bätz                              S  Teams taranta   green
Luciano Socci                         S Teams pullaria green
THANK YOU DIDIER MERVILDE,  ABE REPRESENTATIVE FOR BELGIUM, FOR THE SHOW REPORT AND PICTURES.
____________________________________________________________________________
Asociacion de Criadores y Exhibidores del Norte, Inc. (ACEN) SPRING SHOW 2012 – Puerto Rico
The Puerto Rican Club, ACEN, had a show sanctioned by ABE in March 2012. It was a successful show with 187 birds and 17 exhibitors. We would like to thank Marcus Sierra and Arnaldo Repollet, members of ABE, for inviting us,. Marcus did a wonderful job of putting together a great show. See pictures under "Pictures" tab.
SPANISH
Las competencias sancionada por ABE estan planeandose en USA al igual que en paises extranjeros. Nuestros mienbros extranjeros han demostrado un gran interes en tener competencias sancionada por nuestra organizacion, ABE. Cuando tengamos los detalles de fechas se lo informaremos a la membresia.
COMPETENCIA DEL CLUB ACEN, PRIMAVERA 2012 – PUERTO RICO
El club Puertorriqueno ACEN, celebro una competencia sancionada por nuestra organizacion ABE en marzo 2012. La competencia fue un exito con 187 agapornis y 17 exhibidores. Muchas gracias a Marcus Sierra y Arnaldo Repollet, miembros de ABE, quienes invitaron a ABE a tener una competencia en su club. Marcus hizo un gran trabajo para que la competencia fuese un exito. Encontraran fotos de la competencia debajo de "Pictures".
** COPYRIGHT AGAPORNIS BREEDERS & EXHIBITORS
Agapornis Breeders & Exhibitors