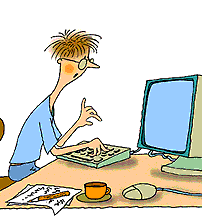 ABE adopted a new set of Show Standards which were designed with the exhibitors in mind. Modern Standards for different types of new mutations. We adopted a "realistic" form of exhibition bird, we felt this was better as we have judges from different countries,
Our classifications were carefully selected and the membership was consulted as to what was the most "logical" genetic terminology which our exhibitors and breeders would comprehend without confusion.
Since our world is constantly changing we also need to keep up to date with the changes and proceed with the main, most important issue in mind … our breeders and exhibitors.
SPANISH
ABE adopto un nuevo grupo de estándares de exhibición que fueron diseñados con los exhibidores en mente. Estándares modernos para los diferentes tipos de nuevas mutaciones. Adoptamos una forma "realista" de aves de exhibición, pensamos que esto era lo mejor ya que tenemos jueces de diferentes países.
Nuestras clasificaciones fueron cuidadosamente seleccionadas y la membresía fue consultada acerca de lo que es terminología genética "lógica", que nuestros exhibidores y criadores pudieran comprender sin confusión.
Dado que nuestro mundo está cambiando constantemente también necesitamos mantenernos actualizados con los cambios y continuar con lo principal y más importante en mente… nuestros criadores y exhibidores.
In functie van onze leden hebben we gekozen voor een nieuwe show standaard. Een moderne standaard voor de verschillende types van nieuwe mutaties. We aanvaarden een "realistische" vorm als show vogel, we vonden het beter om te kiezen voor keurmeesters afkomstig uit verschillende landen.
Onze classificaties werden zorgvuldig gekozen en onze leden werden geraadpleegd over wat voor hen de meest "logische" genetische terminologie was om zonder enige verwarring te worden begrepen door alle leden en deelnemers aan tentoonstellingen.
Vermits onze wereld steeds in beweging is moeten we steeds up to date blijven met in ons achterhoofd…onze kwekers en deelnemers aan tentoonstellingen.
_______________________________________________________________________________
January 2018 – Haapy New Year! Most of you are in the middle of breeding season, wishing you all the best and a successful breeding season. All the planning has started for the new show season and we have a few dates already booked, if you are interested in knowing details please contact us for further details for specific dates. The National date has been set as well as the judges. I would like to thank Chad and Stella Selby for the wonderful fundraiser and their help, without Chad and Stella we could not have done it. Stella Selby is the South Region ABE Reprrsentative and she goes beyond to help ABE in many ways, we are very grateful for having her and her family in our events. A note about the Leg Bands, please make sure you order ABE Leg Bands early, I cannot emphasize this enough, most people wait until the last minute when the birds are hatching to order leg bands and sometimes the company is filled with orders making you wait 3/4 weeks and risking not being able to band your birds. Order your leg bands early! We have new articles coming in the future magazines which I think you will find interesting, if your membership has expired please renew as soon as possible so you don't stop receiving your magazine. Hope to see some of you at the Parrot Festival January 25, 26, 27 and 28. The ABE Lovebird Show will be January 27, 2018 in Houston, Tx in conjunction with the Parrot Festival, if you bring 10 birds to the show the Pastor Festival will give you free entrance to the a Festival and the lectures. Any questions please write us at AgapornisBE@gmail.com
December 2017 – First, we would like to remind you to order your ABE 2018 leg bands ahead of time and don't wait until the last minute because the company takes holidays as well as the postal system gets slower during the holidays. A note about leg bands: it is important our members understand that those people who are saying that the COM leg bands are accepted in all the shows that this is incorrect information. In the USA there are many established bird organizations for different species of birds and each organization has their own leg bands and their rules and regulations and bylaws regarding their leg bands. COM leg bands are used mainly in Europe and South America, the recent COM organization in the USA is trying to sell COM leg bands but if you are not planning to attend shows in Europe you should check first with the American specialty bird organizations which have shows in the USA. Here in the USA in order to achieve Champion status birds need to be banded with a closed and traceable band in order to accumulate points. Some organizations do not accept any other leg bands except their own so please check before you buy. For you to compete in Europe you need to follow the same procedures as if you were importing birds from a foreign country which means that besides the documents necessary from both countries your birds would need to stay in quarantine 30 days upon returning to the USA. This is very costly and that's why breeders do not travel overseas to compete. So what are the COM leg bands for??? The next ABE NEWS magazine has articles on this topic to clarify any confusion you may have, in the meantime if you have any questions please contact AgapornisBE@gmail.com
SPANISH
Queremos recordar que las anillas de ABE del 2018 estan disponible desde julio y no debeis de esperar a ordenarlas durante las navidades cuando la compania toma sus vacaciones y el correos esta atascado con las fiestas. Tambien queremos aclarar que algunas personas estan tratando de vender anillas de COM diciendo que con esas anillas podeis competir en cualquier competencia. Primero, aqui en USA no es asi, las anillas de la COM son mas bien para competir en paises extrajeros. Un club en USA se unio a la COM el ano pasado pero aqui en USA existe ya desde casi 70 anos muchas organizaciones que se especializan en diferente especie de pajaros y tienen sus propias anillas las cuales son necesarias para acumular puntos para adquirir estatus de campeon. Estas organizaciones tienen sus reglamentos sobre sus anillas y debeis de averiguar antes de comprar anillas de la COM. Debemos de estar claro que aqui en USA es diferente que en Europa donde es facil de ir a varias competencias que los americanos no pueden ir facilmente a Europa con sus pajaros a competir. Si vais con vuestros pajaros teneis que hacer lo mismo que si importas pajaros a USA de otro pais, es decir, los documentos que requiere cada pais y pasar cuarentena de 30 dias cuando regresen tus pajaros. Todo este proceso es muy cotoso y por eso que los americanos no acuden a los concursos de la COM en Europa o Sud America. Entonces cual es el beneficio de compara anillas COM????? Todo esto esta explicado con detalles en unos articulos en la proxima revista para que podais comprender mejor los detalles y si teneis alguna pregunta podeis escribir a AgapornisBE@gmail.com
November 2017 – On behalf of the ABE Board we would like to thank all of our sponsors for their great contributions and help to make our National show a success! We had a variety of birds with 134 entries and 13 exhibitors, besides the exhibitors we also had breeders who came to watch the show and joined ABE.Congratulations to the winners, you can see their placements in the show results tab. During hurricane Maria in September the island of Puerto Rico suffered devastating damage. ABE contacted bird seed companies to get help to the breeders in Puerto Rico. The AFA Disaster Relief was able to help by shipping bird food to ALL the breeders. ABE would like to make clear that ALL THE BREEDERS IN PUERTO RICO ARE TO BE TREATED THE SAME BECAUSE THE BIRDS ARE THE REAL VICTIMS AND WE NEED TO SET ASIDE OUR DIFFERENCES, HATRED AND DISCORD FOR ONE ANOTHER AND JUST HELP THE BIRDS. ABE doesn't care who you are at a time where there's so much tragedy and everyone should come together instead of dividing and acting hateful, there's no room for that type of behavior during a disaster.
SPANISH
En nombre de la junta directiva de ABE nos gustaria agradecer a todos nuestros patrocinadores por los grandes aportes y ayuda a nuestro evento nacional. Hemos tenido una variedad y calidad de aves con 134 inscripciones y 13 expositores, ademas de los expositores tambien hubo criadores que vinieron a ver el concurso y se unieron a ABE.Felicidades a los concursantes que ganaron, podeis ver sus resultados en la lengueta "show results". La isla de Puerto Rico sufrio muchisimo dano durante el huracan Maria en septiembre. ABE establecio contacto con companias de semillas para pajaros para obtener ayuda para TODOS los criadores de Puerto Rico. EL Disaster Releif de AFA fue hacia adelante para ayudar enviando alimento para las aves. ABE QUIERE DEJAR CLARO QUE TODOS LOS CRIADORES DE PUERTO RICO DEBEN SER TRATADOS IGUAL PORQUE LAS AVES SON LAS VERDADERAS VICTIMAS Y TENEMOS QUE DEJAR A UN LADO LAS DIFERENCIAS, EL ODIO Y LA DISCORDIA ENTRE LAS PERSONAS Y AYUDEMOS A LAS AVES. ABE NO LE IMPORTA QUIEN ES QUIEN EN UN MOMENTO DONDE HAY TANTA TRAGEDIA Y TODO EL MUNDO DEBE UNIRSE EN VEZ DE DIVIDIR Y SEMBRAR ODIO, NO HAY LUGAR PARA ESE TIPO DE COMPORTAMIENTO DURENTE UN DESASTRE.
October 2017 –  The ABE National Show 2017 will be held in Miami, Florida we hope to see you there to join us in having fun and sharing our knowledge. We had bad news from 2 of our judges who were coming from Cuba that after all their work they were denied their visa at the last minute due to a mistake of paperwork submitted by an individual who was not in the group. We are very sorry they will not get to join us this year. Don't forget to register your birds early! See you all soon!
September 2017 – We want to make sure everyone is safe during this season when you are traveling to shows, please keep in mind not only your safety but the safety of your birds. Don't leave your birds in your car, if you need to get out to eat something please be aware of the heat or cold in your car. Also this is raining season for many of our breeders, make sure the nests are placed where they cannot get wet. Protect your aviaries from wind and floods, it's hard to predict once the rain is already pouring so it is wise to have plans and execute all plans early in order to protect your investments.
August 2017 – If you have not received your magazine please contact us at AgapornisBE@gmail.com Remember, if your membership expired you will not recieved any publications. All is ready for our national show in Miami, Florida. Our sponsors have come thorough to help us make this a fun and successful show. Please note that if you would like to register your birds ahead of time to save time we can send all the registration forms by mail. Don't wait until the last minute. And speaking about the last minute, don't wait till the birds hatch to order bands, allow time for shipment and delays. Next year's bands (2018 color: red) are already available since July.
July 2017 – In the fall 2017 ABE has been invited to the Philippines.  The Philippine Avicultural Federation will celebrate their First National Level Agapornis Show in Parañaque, Phillipines. It is a great honor to have the ornithological organization affiliate with ABE and invite our judges to such a wonderful event. Regarding the ABE National in Miami, we still have sponsors openings for this event. If you would like to sponsor a section please let us know. We cannot do this event without your help!
June 2017 –  We would like to announce that Anotonio Concepcion is helping with the journal and articles as well as other duties he volunteered to do, we are very grateful for all his interest in ABE and his help. The ABE National in Miami is in its final stages of planning, the international judges are booked as well as other details which we have completed and are not out of the way. We will be having Divisions in Agapornis, Cockatiels, Budgerigars, Finches and other hookbills. Hope to see you all there! If you need information regarding hotels please write to us. The show date is Saturday the 21st of October, 2017. After the show we will attend a dinner, everyone is welcome, for more information contact us. On Friday the 20th we are planning a trip to the Florida Keys, if you would like to go please let us know.
May 2017 – ABE would like to welcome Eduardo Guajardo as our new ABE Representative in Chile. Eduardo will be working with ABE to coordinate ornithological events and educational programs in Chile.We are very happy and welcome him to our ABE family. We also like to thank Fernando and Alfredo from Simbad's Pet Shop for all their help with the logistics of some of our shows and to our members who also help sponsor some of the shows, without their help we can't have all this fun!
SPANISH
Le damos la bienvenida a Eduardo Guajardo que sera el Representante de ABE en Chile. Eduardo trabajara con ABE para coordinar eventos ornitologicos y programas educativo en Chile. Estamos muy contentos de tener a Eduardo como parte de la familia de ABE. Tambien queremos darles las gracias a Fernando y Alfredo de la tienda de mascota Simbad's por toda su ayuda y tambien damos gracias a nuestros miembros por la ayuda que nos brindan para los campeonatos,
April 2017 – ABE members along with the Board of Directors voted to have the National again in South Florida and we have invited international C.O.M. judges for the Lovebirds, Cockatiels, Budgerigars and Finches. We have a few changes that have taken place in order to improve the club for our membership, We have a commitment to have our judges choose only the Best Bird at our ABE shows and not choose winners as favors or read bands, we also do not tolerate any unethical behavior from our judges. Any judge who does not abide by these rules will not be judging for ABE. We also have a few surprises which will be published in the ABE News. We encourage everyone who may have any questions to contact ABE, we have two members that will be answering your questions.
SPANISH
La membresia de ABE y la junta directiva decidieron volver a hacer el Nacional en el Sur de la Florida y hemos invitados a jueces internacionakes de la C.O.M para los Lovebirds, Cockatiels, Budgerigars y Finches. Siempre hemos tenido el compromiso que nuestros jueces seleccionen los mejores pajaros en las competencias de ABE y no lean anillas o hagan favores escogiendo pajaros de personas que conocen. Tampoco toleramos que se comporten inapropiado. Los jueces que no respeten estas reglas de ABE seran expulasados. Hemos tenido algunos cambios para beneficiar a los miembros de nuestro club. tenemos algunas sorpresas que seran publicadas en la revista ABE News. Animanos a todos que si tienen alguna pregunta o dudas comunicarse con nosotros, tenemos dos miembros que responden todas las preguntas.
March 2017 – Anyone having any questions about membership, bands, shows, points, etc., please contact AgapornisBE@gmail.com either Miguel or Carl will answer your questions. Our web site is going through some updating for your benefit, our apologies for any inconvenience. The ABE National Show this year will again include Agapornis, Finches, Cockatiels, Budgerigars and large hookbills upon request. We will have international COM judges. Come and see the difference in our shows!
SPANISH
Si teneis algunas preguntas sobre membresia, anillas, concursos, puntos para avanzar a campeon, etc., escribanos a AgapornisBE@gmail.com. Miguel o Carl le contestara sus preguntas. Nuestra pagina web esta debajo de algunos arreglos para dar mas informacion sobre algunos temas especificos, nos disculpamos por la incoveniencia. El Concurso Nacional de ABE este ano otra vez incluira Agapornis, Exoticos, Cockatiels, Budgerigars y Psitacidas grandes si es que tenemos interes. Los jueces seran internacionales de la COM. Vengan a un concurso de ABE para que veais la diferencia!
February 2017 – We are raising funds to donate for research and ornithology studies in general, we hope to count on all of you to help us raise some money. No amount is too small, please consider donating whatever you can and know that your contribution will help the birds. We have been invited again to have some shows this year with BEIT in June, July and December. Check out the events dates for more information. All of our shows bring to the exhibitors educational seminars in the effort to help everyone understand that ornithology is universal and everyone is welcome to participate and all of our events.
SPANISH
Estamos reuniendo fondos para donar a estudios cientificos y ayuda para la ornitologia en general, Esperamos que nuestros miembros puedan donar algun dinero y la cantidad que sea no se considera poco. Por favor, consideren donar algo para ayudar a las aves. Hemos estado invitados de nuevo por BEIT para tener competencias de agapornis en junio, julio y diciembre. Pueden mirar las fechas de los eventos en nuestras paginas. Todas nuestras competencias les trae a los expositores charlas educacional tratando de ayudar a todos que comprendan que estan bienvenidos a participar en nuestros eventos. La orinitologia es universal, nadie puede o debe prohibir que alguien participe en varios eventos.
January 2017 – HAPPY NEW YEAR! We hope the new year will bring all of you the best breeding season! As we start we would like to announce that our new Vice Chairman/Vice President is Fernando Osoro. Mr. Osoro is very knowledgeable and professional, he is experienced in Psittacines (which includes Lovebirds), Exotics (Finches), and European Fauna. If you have any questions please feel free to contact him directly.  We also have a 2nd Vice chairman/Vice President which position is basically and assistant to the Vice Chairman/Vice presidentthat position was given to Jose Ravelo. Our show season is being planned and we have some shows already scheduled starting in the spring. Our national will be held in October as requested by our membership. If you have any questions please feel free to contact us.
SPANISH
FELIZ 2017 A TODOS! Son nuestros deseos que el 2017 os traiga muchas crias buenas. Al comenzar el 2017 queremos anunciar que nuestro nuevo Vice Chairman/Vice Presidente es Fernando Osoro. El Sr. Osoro tiene mucho conocimiento y es muy profesional.tiene esperiencia con Psitacidas (incluyendo agapornis), Exoticos y Fauna Europea. Si teneis algunas preguntas podeis escribirle directamente. Nuestro calendario esta en progreso de tener las fechas para los concursos del 2017 comenzando en la primavera. Nuestro Nacional sera en Octubre como lo han pedido nuestros miembrios. Si teneis algunas preguntas podeis escribirnos directamente.
December 2016 – We had a great year sharing with all of you and we would like to thank all our new members for their support. We have many changes going on such as the new show classifications to make our shows better and more fun. We also had to let go of the Vice President effective in June, 2016 and his letter of expulsion was presented to him in person November 2016 in Miami. The Board unanimously voted to replace him (the issue was presented to all members of the Board with and without voting privileges). The vote was unanimously. As the year ends we want to wish everyone a great new 2017 and lots of new babies!
SPANISH
El 2016 fue fantastico compartiendo con todos vosotros y con los nuevos miembros que brindaron ayuda. Tenemos muchos cambios adelante como nuestras clasificaciones para competir cuales haran mas facil el proceso y sera mucho mejor para disfrutar de los resultados. A la junta directiva completa se le presento el tema de expulsar al Vice Presidente, la junta directiva con voto y los vocales decidieron por unanimidad expulsarlo en Junio 2016. La carta de expulsion se le entrego en persona en noviembre en Miami. Ya que el 2016 se termina deseamos a todos muchas cosas buenas y muchas crias en el 2017!
November 2016 – The show results in Miami are posted on our Facebook Page and soon will be posted on the web site. Congratulations to all the winners! Thank you all who sent comments on how much fun they had and how much they enjoyed the event, we also would like to thank our judges Fernando Osoro and Jose Ravelo for doing a great job!
SPANISH
Los resultados del concurso en Miami estan puesto en la pagina de facebook de ABE y tambien lo agregaremos a nuestra pagina web. Felicidades a todos los concursantes que ganaron! Tambien queremos dar gracias a todos los que enviaron mensajes expresando gratitud y como os habeis divertido. tambien le damos las gracias a nuestros jueces Fernando Osoro y Jose Ravelo.
October 2016 – If you have not received our magazine Agapornis News it is probably because you let your membership lapse, please renew before it expires so uou do not miss any of our magazines. The National is less than a month away, make your hotel reservations early if you plan to attend because there are many events going on that same weekend including Nascar. We recommend you register your birds early or you can register them on Friday morning  November 11 between 7:00 am to 12:00 pm. Saturday night November 12 there's a banquet, all you can eat and open bar for $35.00 per person, contact Benicio Martinez for tickets. Our Board meeting will take place at the National, if you have any ideas or anything to share please let us know by writing to us at AgapornisBE@gmail.com. See you soon!
September 2016 – The preparation for the C.O.M. National Show in Miami this coming November is all finalized and we are very happy to announce that its going to be a great show!  Our ABE School of Judges Divisions and judges are listed below:
Agapornis – Mr. Fernando Osoro from Spain. Mr. Osoro is a C.O.M. judge whose specialty is Psittacines, Finches and European Fauna. He will be judging the Agapornis Division.
Psittacines – Mr. Jose Ravelo is currently visiting the United States with a special permit from Cuba to be our guest judge. Mr. Ravelo is a C.O.M judge whose specialty is Psittacines and he will be judging the large parrots, Cockatiels and smaller Psittacines.
Finches – Mr. Martin Gil is also from Cuba on a special permit to come to our C.O.M. National Show and be our guest judge for the Finch Division. He is a C.O.M. judge whose specialty is Psittacines and Finches.
We are going to have a wonderful show thanks to all of our members who have helped with this event. Those who will not be attending will be missing a great chance to see the professionalism our judges practice unlike any other event in the United States. Our National is different and will continue to be different in that only the best bird wins no matter who the owner is. We do not play the games other societies do of putting birds to win to assure their insecurities and buy people's affections. We are the best and we will continue to be the BEST!
2017 LEG BANDS ARE READY
SPANISH
La preparaciones para el Nacional C.O.M en Miami en noviembre estan finalizadas y gracias a todos los miembros que contribuyeron sera un gran evento! El,Colegio de Jueces de ABE tendra las siguiente divisiones y sus jueces:
Agapornis – Fernando Osoro de Espana. El Sr. Osoro es juez C.O.M especializado en Psitacidos, Finches y Fauna Eueropea, el enjuiciara la division de Agapornis.
Psitacidos – Jose Ravelo esta visitando los Estados Unidos con un permiso especial de Cuba para enjuiciar nuestro nacional. El Sr. Ravelo es juez C.O.M y se especializa en Psitacidos y enjuiciara los Psitacidos grandes, Cockatiels y Psitacidos pequenos.
Finches – Martin Gil tiene un permiso especial de Cuba para ser nuestro invitado juez para el Nacional. El Sr. Gil es juez C.O.M y se especializa en Psitacidos y Finches y sera nuestro juez en la division de Finches.
Vamos a tener un fantastico Nacional gracias a nuestros miembros que han contribuido para que este evento sea un exito. Esas personas que no piensan asistir no podran ver lo profesional que son nuestros jueces y como practican metodos eticos que otros clubs en los Estados Unidos no practican. Nuestras competencias son diferente en que el mejor pajaro gana no importa de quien es, no jugamos esos juegos de poner pajaros a ganar para asegurar miembros, para tranquilizar las inseguridades que tienen otros clubs y para ganarse a la gente. Nosotros seguiremos siendo diferente, honestos y seguiremos siendo los mejores!
2017 ANILLAS YA ESTAN LISTAS
August 2016 – The AFO National Show catalog is being printed and all the details have been finalized. Judging will be conducted by punctuation and 10 birds will be selected for the Top Bench. First Place will given Champion status certified by two judges, all other winners on the Top Bench will earn double points. There will be Special Awards from the UK Lovebird Club and the Federacion Ornitologica Regional Gallega plus many more awards including a special Best in Show. There will be a banquet hosted by AFO Saturday night $35 per person, call Juan Carlos Vazquez for reservation (305) 588 7155 any other information please write us at AgapornisBE@gmail.com
July 2016 – The ABE Show Classifications have been modified/changed to accommodate a better way to have our shows. As we promised, we will keep ABE updated as ornithology continues to advance. ABE also added the updated classifications for the School of Judges comissions for Psittacines, Budgerigars, Finches, and other commissions. The judging forms of tablet program for each commission are available upon request to our judges. You can view the ABE Show Classifications under the tab ABE School of Judges or for the Agapornis under ABE Show Classifications.
June 2016 – All of the preparations for the National Show in Miami are almost done and there's only a few things left to get sorted out. We are very excited as this will be a totally different National Level Show from any other National in the history of shows in the United States. Anyone wanting information about the National Show in Miami in November please drop us a line. We would like to thank a few people who made our event possible and worked very hard to getting it to be a success! Stella Selby, Audrey Whitright, Jim Harmon, Tommy York, Sarah Goy Sirsat, Dian Clark, Marilena Salmones, Cindi Soares and all of the people who all graciously helped make this event a success!
May 2016 – It's hard to believe we are almost 6 months into the year! We have heard many of our members have bred some gorgeous birds and are getting ready for our upcoming competitions. This month, South Florida Lovebird Breeders will have a show with a COM judge. Bird Events in Texas will also be having a Lovebird Show in June sanctioned by ABE in Richardson, Texas. *For more details please email us. Show cages are being made for the National Show in Miami in November, please remember that this show must have all of the birds competing in ABE regulation show cages. This event will be awesome! Don't miss it!!! Also, our judges for the National Show will be COM judges. Please note that international judges does not mean just any person who judges for a local club and they are from another country. ABE international judges are judges who are accredited by the Confederation Ornithologique Mondial (COM). And last but not least, our very own ABE secretary, Fabio Tarazona, is doing research with birds in Belize followed by New Mexico and Texas. We are so happy he is participating in these great experiences, we wish him well.
April 2016 – Our announcements this month will include the upcoming shows in Texas and Florida and our National Level Show affiliated with the Confederation Ornithologique Mondiale (COM). The American Federation of Ornithology is the first organization to be accepted in the USA in the history of the COM. We are please to be part of this merging and participate in the upcoming events. ABE will have a National Level Agapornis Show with two Divisions in Miami, Florida November 11,12 qnd 13, 2016. Please join us in this fun filled historical event. Our School of Judges has been implemented and the list of directors are listed under ABE School of Judges. Thank you for all the support and hard work to everyone involved. And last, we would like to congratulate one of our own, Marilena Salmones for being accepted and incorporated in the FORG School of Judges in the Federation Ornitologica Regional Gallega, Spain.
March 2016 – By now you probably have seen the advertisements for some of our upcoming shows. Bird Events in Texas in Conroe,Texas will host a Lovebird Show affiliated with ABE and also a Lovebird Seminar. The South Florida Lovebird Breeders will host a Lovebird Show May 22, 2016 with an International OMJ COM Judge, Manuel Silva. The American Federation of Ornithology will be hosting the National Level Bird Show in Miami, Florida. More details later on this event.
February 2016 – This month we will be planning shows and we will bring you details in the coming weeks. Our leg band colors sequence will be changing to match the C.O.M colors since we are planning to apply their rules to our National Level Show.
January 2016 – Happy New Year to all! Our affiliates have announced several events starting with the large seminar in Spain in March, this is going to be an interesting event. Our show dates will be announced as soon as we confirm the show halls and as always, we will be having international COM judges. For those of you who are not familiar with COM judges, the Confederation Ornithologique Mondiale certifies the judges after rigorous tests. The American Federation of Ornithology (AFO) will be having a national level show in Miami later on this year, Agapornis Breeders & Exhibitors was invited in August 2015 when our Board met the president of the organization at a show in Miami, Florida. ABE has also reconsrtructed several plans to have specific shows implemented this year. These plans are to facilitate and help the exhibitors each a higher standard through exhibition.
December 2015 – The year is almost gone! Get your birds ready for the breeding season and winterize your aviaries. The ABE 2016 bands have been available since September, if you haven't ordered them yet please do so as soon as possible so you can get them fast. We don't hold the orders until the end of the year, we mail them to you as soon as they are printed. You are still in time to get them before January to start banding your new babies! The Cuban National Ornithological Association (ANOC) will be having their National show in Mantanzas, Cuba in January. The Agapornis judge will be our ABE Judge, Mr. Martin Gil. Our best wishes for a great and successful show! Our ABE awards will be given to the Agapornis Division. We will post the winners and pictures. We would like to wish everyone around the world Happy Holidays and a New Year full of beautiful babies!!!
November 2015 – We are very happy to announce that two of our international judges are visiting this month! As we mentioned before, our Board met in Miami and we had several great discussions on upcoming events. These judges will be part of our plans for some events coming up soon. Don't forget to order your 2016 bands, we offered them last month and they are ready to order. The sooner you order the faster you will receive them! Take advantage of the Lovebird DNA special with BIRD BIOTECH AMERICA, they are having a special of $5.00 per bird and the offer is good through December 31, 2015. Get those babies sexed and stop guessing!
October 2015 –  Our Board of Directors and some of our judges met in Miami and we had some discussions regarding upcoming events and we discussed some updates on the show classifications. The updates have been made to all our classifications and Standards. As part of our promise, we keep up with the changing times and the new mutations, educating the breeders and exhibitors is important so we are all on the same page. Our judges have agreed that in order to have a better understanding of our classes we need to have all the points brought up by our membership so we can better understand what is needed and make things better for them. We discussed several issues with our upcoming events and some are already being planned. As new members keep joining us we become not only stronger but we feel that the quality of people we attract is what makes our club special!
September 2015 – We would like to thank Mr. Luis Gonzalez for having the sanctioned ABE show in Miami on August 29, 2015. He did a wonderful job in putting on the show, everyone had a great time. We want to also thank Mr. Manuel Silva for judging the show and educating the exhibitors with his explanations. Congratulations to all the exhibitors, we hope to see you soon once again!
August 2015 – We would like to welcome the following individuals to ourABE panel of judges: Dr. Osvaldo Comendador (COM,OMJ), Mr. Martin Gill (COM<OMJ), and Mrs. Shirley Silva Batista. It is an honor to have such knowledgeable individuals as members and judges in our club.
July 2015 – We have been informed that plans for the South Florida Lovebird Breeders Show in August is confirmed and all ready. We Hope some of you will attend and take your beautiful birds to "show off". For more information please contact our Vice President, Mr, Luis Gonzalez at colorsr4ever@comcast.net
June 2015 – Some of our members have acquired some beautiful birds as new bloodline. This is good for our hobby because it introduces new blood in many of our breeding plans. We are very pleased with the quality and the different types of species which now can be put in a breeding program.
May 2015 – We are please to announce that Mr.Manuel Silva, OMJ and judge for COM is joining our judge's panel. Mr. Silva has written many articles and books on various topics in ornithology..
April 2015 – On March 8, South Florida Lovebird Breeders (SFLB) had their show in Miami. They had 7 exhibitors and 72 birds, most of the birds were young and about half 35 were in good condition for a show but it was a great event and everyone involved had a great time.  We had our annual Board of Directors meeting and a judge's clinic since we had in attendance various Board members and judges. We would like to welcome to our Judge's panel the following members: Manuel Silva, Fabio Tarazona y Manuel Oceguera We also like to welcome all the members who came and joined our group of lovebird enthusiasts. Welcome !!!
March 2015 – The show in Puerto Rico was a success, the exhibitors brought beautiful quality birds and ABE judge Warner Lopez did a very well job. Congratulations to all the winners! The South Florida Lovebird Breeders are having a show March 7 in Miami. Best wishes to all the exhibitors. For your information, we have other shows planned in other areas and we will soon be announcing the details. The show in Dallas was cancelled and we are looking for a different place to have the show. One of our Representatives, Annette Howard, is helping with the details of the show.
February 2015 – We received news that the species Agapornis Nigrigenis is considered globally threatened by IUCN. ot has been placed in the catagory of "Vulnerable". Please see more details under the NEWS tab. We are planning other events for our members to enjoy, please keep checking or contact us by emailing us at AgapornisBE@gmail.com BEST WISHES TO THE PUERTO RICANS EXHIBITORS ON THEIR SHOW FEBRUARY 28, 2015!
January 2015 – Welcome 2015 !!!    First we want to thank thank you to Luis Ocasio for serving as Vice President for the last two years, he has been a great help to ABE and will be missed as VP.  At the same time we would like to welcome our new Vice President, Luis Gonzalez and our new East Representative, Jose Sierra. We now have two Representatives in the East. Please feel free to contact either Javier Gutierrez or Jose Sierra if you have any questions in that area. Check our Upcoming Shows for information on shows. We started the year with the Asociacion Nacional Ornitologica Cubana (ANOC) having one of our judges represent us in Cuba not only judging but presenting our ABE Special awards to the Best in Show!
December, 2014 – We are in the process of planning a lot of new and exciting things, this coming year will be lots of fun for our members.We ended the year with one of our distinguish judges representing us at the Federacion Ornitologica Regional Gallega (FORG) in Galicia, Spain where also our ABE Special awards were given to the First, Second,Third Place and Best in Show, Congratulations to all the winners!!!. From all of us at Agapornis Breeders & Exhibitors we want to wish all of you a very Merry Christmas and a New Year filled with lots of new birds!
November, 2014 – First, we want to welcome Fabio Baesi from Italy and Stella Selby from Texas. Fabio has accepted to become our Representative in Italy. It is very important to have our Representatives from abroad share in our lovebird interest because every breeder's ideas and experiences makes a difference in this hobby as well as making it more interesting.
Stella Selby has become our South Representative and has been working hard getting the next show planned. She was a big help last year at our show in Texas. We hope that Bird Events in Texas and Agapornis Breeders & Exhibitors can give you a fun bird show and bird mart!
October, 2014 – For the areas that the cool climate starts in the Fall, make sure you plan ahead and cover the aviaries to protect the birds from the wind and cold weather. If the aviaries are outside, make sure the water does not freeze. If you live in the Caribbean, the season for hurricanes is just starting, make sure you have an emergency plan for your birds in they are outside, Most birds like to breed when the weather starts getting cooler, feed protein and special feed to prepare for breeding. Have a safe winter and happy breeding!
September, 2014 – The summer is almost over even though its still pretty hot in many places! Most breeders are ready for the fall shows and we will be posting the winners. There is a book review in the News section, according to the review it seems to be a great source of information about all the species of Agapornis. We are very grateful to our Vice President, Luis Ocasio for all his work and his recent donation, his help is greatly appreciated. The ABE magazine has some real interesting articles, thank you to all the contributors. The next magazine will be dedicated to our ABE judge, Marcio Almeida who passed away on August 26, 2014. We will miss our friend Marcio, we dedicate this next magazine to him to honor him for all the help and dedication he showed to our organization.
August, 2014 – This Fall we are having two international judges from our Judge's Panel joining us as our guests in some of our shows.
July, 2014 – If your birds are in aviaries remember that fruits and vegetables spoil faster in hot weather, make sure there are no left overs to attract flies and fire ants.
June, 2014 – Keep your birds cool in the summer by providing shade if they are outside in aviaries and make sure they have plenty of clean fresh water to drink and to bathe. As it gets hotter birds enjoy bathing to keep cool. Some misting fans provide a great way to keep the birds cool in an aviary.
May, 2014 – If you are interested in sharing some of your pictures of your birds feel free to contact us at AgapornisBE@gmail.com  we would like to put your pictures on our web site.
April, 2014 – We have some international judges coming to the USA to judge a few shows. Keep checking our web site and our Facebook page for details. We will be adding more pictures to the web site shortly, if you have beautiful birds you want to share please email them to AgapornisBE@gmail.com
March, 2014 – It has been a very busy year these past few months, we apologize for not being more informative. If you have any questions please feel free to contact us at AgapornisBE@gmail.com
February, 2014 – We would like to have a recipe section to share with all of our breeders some of the treats we make for our birds. If you have any ideas or recipes you would like to share please let us know.
January, 2014 – Happy New Year! From all of us at Agapornis Breeders & Exhibitors we wish you a great new year and hope your birds will breed successfully.
December 9, 2013 – Thank you so much for all the articles donated to us so we can print in our magazines, they are not only interesting but very helpful to all of our breeders. Keep them coming! SPANISH – Estamos muy agradecidos por todos los articulos que envian para nuestra revista, no solo son muy interesante pero ayuda mucho a todos los criadores.
November 20, 2013 – We would like to thank all of our members and friends from all over the world who have sent us pictures of their beautiful birds to put on our web site for everyone to enjoy. SPANISH – Queremos dar las gracias a todos nuestros miembros y amistades por todas las partes del mundo que nos han enviado fotos de sus bellas aves para agregarlas a nuestra pagian web para que todos podamos disfrutarlas.
October 7, 2013 – The Lovebird Society in the United Kingdom sent us their recent members show report for 2013, we added the information under the News tab.
September 17, 2013 – We had the second seminar requested by the exhibitors in Puerto Rico. The report we received was a very positive one with young exhibitors joining. We also have been busy planning shows and have already scheduled for 2014. the BVA Show 2013 was held last weekend, please go to the News tab and see the show results and pictures. Our Belgium Representative was present to take pictures and share them with us. SPANISH – Tuvimos el segundo seminario que pidieron los exhibidores de Puerto Rico y los reportes fueron muy positivos agregando a jovenes a la lista de miembros. Tambien la competencia de BVA 2013 fue celebrada el fin de semana pasado y nuestro Belgo Representante estuvo presentandonos y compartio sus fotos con nosotros. Pueden ver los resultados de la competencia y las fotos en la lengueta News.
August 30, 2013 – Congratulations to Arnaldo Repollet and Warner Lopez for fulfilling all of the requirements to be come ABE judges. SPANISH – Felicidades a Arnaldo Repollet y a Warner Lopez por cumplir con todos los requisitos para convertirse en jueces de ABE.
August 19, 2013 – Yesterday a seminar sactioned by ABE was held in Bayamon, Puerto Rico. We received reports that it was a very pleasant event and the people present shared and discussed several topics. They requested another seminar and it has been planned with the topics they requested, We will announce the date as soon as we have the date confirmed. We are grateful to Warner Lopez, Fabio Tarazona and Luis Ocasio for all their help   SPANISH – Ayer se realizo un seminario en Bayamon, Puerto Rico sancionado por ABE. Recibimos reportes que fue una experiencia agradable y las personas presente intercambiaron ideas con respecto a los temas que se presentaron. Solicitaron otro seminario y ya esta planeado, lo anunciaremos en cuanto tengamos la fecha confirmada. Gracias a Warner Lopez, Fabio Tarazona y Luis Ocasio for all their help.
August 2, 2013 – Puerto Rico will be having another educational seminar Sunday August 18, 2013. If you live there don't miss it, it:s going to be filled with a lot of great information.SPANISH – Puerto Rico tendra otro seminario educativo el domingo 18 de agosto, 2023. Si usted vivie alli no se pierda este evento lleno de informacion.
July 21, 2013 – We have two more shows scheduled in Puerto Rico and in San Antonio, Texas. We are also scheduling educational seminars on various topics. Check back for some information on research.
SPANISH – Tenemos dos competencias planeadas en Puerto Rico y en San Antonio,Texas. Tambien estamos organizando seminarios educativos con varios temas. Vuelvan mas adelante para mas informacion sobre los estudios cientificos.
July 16, 2013 – There are two tabs for pictures on our web site. The "Pictures & Videos" is for normal/wild colored birds and videos and the "Mutations" tab is for the color mutations of all the different species.This way we can divide the wild colored and the mutations to see them better.
SPANISH: Nuestra pagina web tiene dos lenguetas para fotos. La de "Pictures & Videos" es para las aves de color ancestral y tambien para videos. La lengueta que dice "Mutations" es para todos los agapornis que tienen mutaciones. Asi podemos dividir los ancestrales y las mutaciones para verlos mejor.
July 2, 2013 – We have another seminar scheduled on nutrition and how to prepare your birds for a show.
July 1, 2013 – We have more shows planned, for details on dates please contact us at AgapornisBE@gmail.com  – SPANISH – Tenemos mas competencias planeadas, para detalles y fechas comuniquence con nosotros escribiendo a AgapornisBE@gmail.com
June 17, 2013 – Congratulations to the individuals who took the judge's test and apprentice under COM Judge Jose Ravelo and Luis Ocasio.
June 13, 2013 – Congratulations to Guillermo Morejon on becoming ABE Representative in Puerto Rico. Felicidades a Guillermo Morejon por ser nuestro Representante en Puerto Rico.
June 6, 2013 – We would like to wish all the exhibitors at the show in Puerto Rico this weekend the best of luck and a lot of fun. The judges are Jose Ravelo (COM judge) and Luis Ocasio. To all traveling to Puerto Rico have a safe trip! – SPANISH – Le deseamos a los exhibidores que van a competir este fin de semana mucha suerte y qye se diviertan. Los jueces son Jose Ravelo (juez de la COM) y Luis Ocasio. A esas personas que viajan hacia Puerto Rico le deseamos un buen viaje!
May 4,2013 –
May 3, 2013 – Welcome and congratulations to Mr. Luis Jimenez Benites, World COM Judge, and Mrs. Marilena Salmones on becoming judges for Agapornis Breeders & Exhibitors.
SPANISH – Bienvenidos y felicidades al Sr. Luis Jimenez Benites, juez de la Confederacion Ornitologica Mundial y a la Sra. Marilena Salmones, jueces de Agapornis Breeders & Exhibitors.
May 2, 2013 –
On April 20, 2013 at a bird show in San Antonio, Texas a test on Techniques and Theories in judging all of the species and subspecies of Agapornis was administered to Mrs. Marilena Salmones. The test was given in three stages, in which one was Theories and the other two were Techniques. Mrs. Salmones took a written test, classified all of the birds assigned, and later judged using COM techniques.

…


Marilena Salmones was certified judge for Agapornis Breeders & Exhibitors by judge Mr. Jose Ravelo Berovides of the Confederación Ornitológica Mundial (COM), Agapornis Breeders & Exhibitors (ABE) and Asociación Nacional Ornitológica de Cuba (ANOC)
Submitted by:
Jose Ravelo
SPANISH
El Día 20 de abril, 2013, se le realizo durante la celebración de un show en la ciudad de San Antonio, Texas un examen de Teoría, Técnicas y Prácticas de juzgamiento sobre el Genero Agapornis en todas sus especies y subespecies a la Sra. Marilena Salmones. La realización del examen fue en tres etapas, la primera fue Teoría y las otras fueron Técnicas y Prácticas. Ella realizo primero un examen escrito, clasificaciones asignadas y después el juzgamiento.
Marilena Salmones fue certificada juez de Agapornis Breeders & Exhibitors por el juez Señor José Ravelo Berovides quien es juez de la Confederación Ornitológico Mundial (COM), juez de Agapornis Breeders & Exhibitors y de la Asociación Nacional Ornitológica de Cuba (ANOC).Enviado por:
José Ravelo
20 de abril, 2013
April 22, 2013 – The Alamo Exhibition Bird Club Lovebird Division Show was held on April 20, 2013 in San Antonio, Texas. Beautiful birds and hospitable people, the members of the AEBC welcomed us to enjoy their Fiesta week and their Bird Mart. We had the pleasure to meet and exchange information with the very nice lovebird breeders and exhibitors. ESPAÑOL – El día 20 de abril en San Antonio, Texas, se celebró una competencia de agapornis. Los miembros de la organización de aves de San Antonio fueron muy amable y hospitalarios, estamos muy agradecidos por su invitación a su feria de aves, competencia y las Fiestas de San Antonio. Los ganadores de la división de agapornis son:
Winners at the AEBC Lovebird Show in San Antonio, TX.   April 20, 2013
1. Scott Stringer
2. Scott stringer
3. Stacy Richardson
4. Stacy Richardson
5. Catherine Kazen
6. Catherine Kazen
7. Vane Veninger
8. Stacy Richardson
9. Catherine Kazen
10. Tom Campbell
CONGRATULATIONS to all the beautiful birds and the winner!
¡MUCHAS FELICIDADES a todos los ganadores!
April 8, 2013 –  
ABE is honored to have a World COM judge visit the USA and Texas for the first time. Lovebird exhibitors in the USA and Puerto Rico have not had the experience of an international judge. This will be no doubt an interesting and fun experience for exhibitors.
SPANISH
Es un honor para ABE de tener a un juez del COM visitar a EE.UU. y Texas por primera vez. Exhibidores de agapornis en EE.UU. y Puerto Rico no han tenido la experiencia de un juez internacional. Esta será sin duda una experiencia interesante y divertida para los exhibidores.
April 3, 2013 – We would like to thank those who have donated graciously to the studies/research regarding the agapornis. Your gesture is appreciated as research is an important part of the survival of certain agapornis species in the wild. THANK YOU!
SPANISH – Queremos dar las gracias a esas personas quienes donaron a los estudios/investigaciones científicas de agapornis. Este gesto es apreciado ya que las investigaciones científicas con ciertas especie de agapornis son muy importante para que puedan sobrevivir en la naturaleza. ¡GRACIAS!
April 1, 2013 – Hello to all, we received a notice from the web site server that we had lots of messages left by some visitors. Thank you for your messages. Rather than leaving messages on the web site, please send your messages to our web site email address: AgapornisBE@gmail.com  We would like to hear from you but our server does not keep up with the messages left on the web site. Thank you.
SPANISH
Saludos a todos, recibimos noticias del servidor de nuestra página web que teníamos muchos mensajes de varios visitantes. Gracias por vuestros mensajes. En ves de dejar mensajes en la página web preferimos que los envíen a nuestra dirección de la página web:
AgapornisBE@gmail.com
Queremos leer vuestros mensajes pero nuestro servidor no mantiene esa parte de nuestra página y los mensajes no se atienden como deben ser atendidos. Gracias.
March 22, 2013 – If you were having trouble accessing the web site we apologize for the inconvenience, it is now working fine. SPANISH – Nos disculpamos si habéis tenido problemas entrando a nuestra página web, ahora esta trabajando bien.
March 12, 2013 – We have more shows being planned, keep checking for more information or write us at AgapornisBE@gmail.com    SPANISH – Estamos planeando mas competencias, para mas informacion sobre fechas mire nuestra pagina o escriba a AgapornisBE@gmail.com
February 21. 2013 – We are donating a large amount of bands, band cutters, scales, hand feeding pipettes, etc., to an ornithological organization which is lacking funds and need to acquire these items. If you would like to help by also donating some of the above items please write to us at AgapornisBE@gmail.com   SPANISH – Estamos donando una grande cantidad de anillas, pinzas de cortar anillas, agujas exofagicas para las papillas de los pichones, pesa para pesar a los pichones, etc.. Todo esto es para una organizacion ornitologica que no tiene fondos y necesita estas cosas para hacer unos estudios. Si usted quiere ayudar tambien en donar algunas cosas por favor escribanos a AgapornisBE@gmail.com
January 31, 2013 – Thank you Didier Mervilde, Fernando Osoro and Diego Alvarez for the reports and pictures of both shows in Belgium and Spain. Gracias a Didier Mervilde, Fernamdo Osoro y Diego Alvarez por los reportajes y fotos de las competencias en Belgium y Espana,
January 30, 2013 – Congratulations to our friends from Spain at the Galician O Grove competition, Galicia, Spain.
January 29, 2013 – Congratulations to Rudi Bleyen for his winnings at the Mondial 2013 in Hasselt, Belgium,
January 7, 2013 – We are fixing the glitches with the Paypal button under the Leg Band tab, we appreciate your patience while is being fixed. If you have any questions please contact us at AgapornisBE@gmail.com
January 2, 2013 –  The Alamo Exhibitors Bird Club is having their big Spring Bird fair and Bird Show April 20, 2013 in San Antonio, Texas. They have invited us to join their Bird Show and we will be having a Lovebird Division. This will be a double point show for the ABE Lovebird Division. For more information please write us at AgapornisBEgmail.com
January 1, 2013 –  Happy New Year to all of our breeders and exhibitors from all over the world. We wish you the best in 2013 and may your birds bring you lots of great surprises in the nests.
December 31, 2012  – If you have not received our magazine, Agapornis News, please let us know to update you on our list.
Español – si no han recibido nuestra revista, Agapornis News, por favor déjenos saber para actualizar su nombre en nuestra lista.
December 19, 2012 – Congratulations Francisco Javier Rodriguez on becoming an ABE judge,
December 17, 2012 – The Parrot Festival 2013 – January 25, 26 & 27  held in Humble, Texas. Visit www.parrotfestival.org
December 12, 2012 – This is a very busy time of year for not only the breeders but the leg band company who has many orders coming in. Order your bands early when the chicks start hatching you will be ready to band.
December 7, 2012 –  There are lovebird shows lined up for 2013, please contact us for details on each show.
November 12, 2012 – Seminar on Nutrition available.
October 16, 2012 – Congratulations Hiram León on becoming an ABE judge.
October 15, 2012 – We would like to thank Mr. Refugio Cortes for the pictures of his beautiful birds. You can see them under the "Mutations" tab. We will be adding more of his photos in a few days.
October 13, 2012 – We have shows lined up for Spring 2013, we will keep you posted on details.
October 9, 2012 – Arnaldo Repollet shared some photographs of his birds, thank you for sharing!
October 4, 2012 – Congratulations Ravelo Berovides on becoming an ABE judge.
October 1, 2012 – Congratulations Roberto Águila on becoming an ABE judge.
September 24, 2012 – We were asked for our Show Standards in Spanish, they are being uploaded and can be found under the Show Standards tab below the English version.
September 19, 2012 – Welcome new members.
September 11, 2012 – Check out the "NEWS" tab for a show report from Belgium courtesy of our representative in Belgium, Didier Mervilde.
August 3, 2012 –  Congratulations to Miguel Mateos and Fernando Osoro on becoming ABE judges!
August 1, 2012 –  Unos exhibidores me hicieron unas preguntas relacionadas con las competencias sancionadas con ABE sin un club local. Quiero compartir la información que les di.
La pregunta fue la siguiente: Hace falta un club para hacer una competencia de agapornis?
Respuesta: No, no hace falta un club para hacer una competencia. Cualquier persona puede planear una competencia en cualquier lugar pero para ser sancionado por ABE la persona debe invitar a un juez que represente la organización Agapornis Breeders & Exhibitors. Fondos para pagar premios y cualquier otros gastos puede adquirirse buscando auspiciadores. No es necesario que un club formal planee una competencia. Es decir, si algún exhibidor quiere planear una exhibición por su cuenta, lo puede hacer pero para ser sancionado por ABE, es necesario usar un juez de la misma organización.
Es necesario tener el mínimo de tres exhibidores y 50 agapornis inscritos (observen la escala de puntos). Se puede hacer una División o dos Divisiones, depende en cuantas aves están inscritas. Y no hay ningún limite de cuantas veces quiera cualquier individuo hacer sus propias competencias sin el apoyo de un club formal.
July 24, 2012 –  Congratulations to the following people on becoming ABE judges: (in alphabetical order)
Modesto Calleja, Marcio Cardoso, Kieth Jones, Didier Mervilde, Tony Mulford and Luis Ocasio.
Agapornis Breeders & Exhibitors